Philly se prepara como siempre para ofrecernos diversos eventos este fin de semana. Aquí algunos de estos.
Indulge in Chocolate: The Exhibition – Academy of Natural Sciences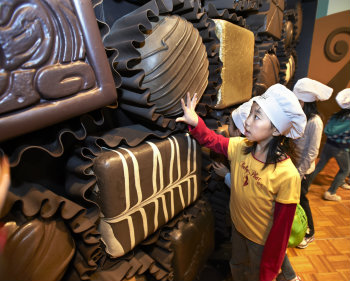 Del 11 de Octubre al 24 de Enero
Todo acerca del orígen del chocolate, un estudio detallado del cacao, las maquinarias que transforman el cacao en chocolate, la cosecha de este en plantaciones mexicanas, degustación y todo lo que siempre hemos querido saber del maravilloso chocolate.
Las presentaciones serán en inglés y en español, con la ayuda y participación del Centro Cultural Mexicano como parte de la celebración del fin de semana de la Cultura Hispana.
La entrada es de $5 aparte de la entrada general al museo. Para mayor información puede visitar ansp.org
The Hispanic Choice Awards
Sábado 11 de Octubre
Un gran evento que celebra a las organizaciones, negocios y latinos profesionales en el área de Pennsylvania, New Jersey y Delaware. Se realizará en el Merriam Theater y comenzará con una alfombra roja, para luego dar paso a la ceremonia de premiación. El evento terminará con una gran fiesta. Los tickets todavía están a la venta en hcaphilly.com
Beast Feast y Boo at the Zoo – Philadelphia Zoo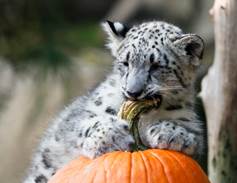 Beast Feast se realiza los dos primeros fines de semana de octubre. Observa a los animales como juegan y disfrutan de las calabazas que se les da cada media hora.  Beast Feast se realizará el 11 y 12 de Octubre.
Boo at the Zoo, es la celebración anual de Halloween. Los niños pueden venir en disfraces si desean hacerlo, y habrán estaciones para "Trick or treat", historias, juegos, manualidades, música, desfile y muchas actividades más!. Esto se realizará el 18, 19, 25 y 26 de Octubre. para mayor información puedes visitar la página del zoológico Philadelphiazoo.org.
Family Second Sunday Workshop – Penn Museum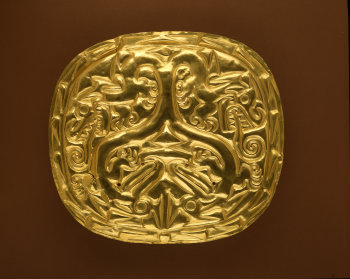 Cada segundo domingo del mes desde Octubre hasta Mayo del 2015, el Museo de Penn ofrece tallleres para niños mayores de 5 años, que los ayudarán a aprender y a descrubir acerca de las culturas Etrusca, Egipcia asi como la cultura Maya. La participación a los talleres es gratuita pero con el ticket de ingreso al museo. Mayor información en Penn.museum.
*Las familias tendrán la oportunidad de crear su propia placa de oro como la de Panamá (foto de arriba)
Education Night – Please Touch Museum
Una noche divertida y educativa para los profesores, en el que Please Touch Museum demostrará como se aprende jugando, como se incorporan sus exhibiciones en el curriculum y como usar todos los recursos del museo en la clase. Las inscripciones son gratuitas. Mayor información aquí.