Estos son algunos de los eventos en Philly y alrededores para este fin de semana.
Harry Potter Festival – Chesnut Hill
Viernes 17 y sabado 18 de Octubre en Chesnut Hill
El evento esperado para todos los que gustamos de Harry Potter y que comenzará este viernes para continuar el sábado 18,
Se llevarán a cabo una serie de actividades, conciertos, películas,  el Quidditch Tournament, clases de defensa personal contra el mal, magos, face painting etc.  Si deseas ver la lista completa de actividades puedes hacer un click AQUI.
Mayor información en el website del evento Harry Potter Fesival.
Harvest Festival – Reading Terminal Market
Sábado 18 de Octubre de 10 a.m a 4 p.m.
Para este celebración especial de la cosecha de otoño, se cerrará parte de la calle Hilbert, para exponer y vender productos de la estación.
Es un evento familiar en donde habrán hayrides, (paseos en tractor), manzanas con dulce, calabazas de todo tipo y tamaño como para tomarse la foto perfecta con la familia.
El Reading Terminal está ubicado muy cerca del Centro de Convenciones de Philadelphia, exactamente en:
51 North 12th Street
Philadelphia, PA 19107
Para más información sobre el evento puedes visitar su página.
23rd Philadelphia Film Festival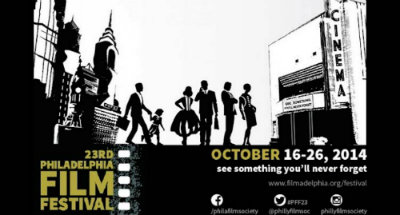 Del 16 al 26 de Octubre
Este festival organizado por el Philadelphia Film Society, presentará más de 100 películas de diferentes paises y diferentes categorías.  Los tickets se pueden comprar en linea y varían entre $12 y $6 los fines de semana o dias de la semana.
Las proyecciones se realizarán en diferentes locaciones de la ciudad durante estos 10 dias.  Entre las películas en español están Manos Sucias de Josef Wladyka, Gueros, de Alonso Ruizpalacios, Los Angeles de Damian John Harper, y 10,000 km de Carlos Marques-Marcet. Para ver el listado de las películas en diferentes categorías incluyendo las que serán en español, puedes visitar la página del Festival.
Boo at the Zoo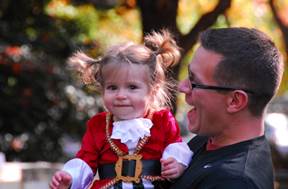 Boo at the Zoo, es la celebración anual de Halloween. Los niños pueden venir en disfraces si desean hacerlo, y habrán estaciones para "Trick or treat", historias, juegos, manualidades, música, desfile y muchas actividades más!. Esto se realizará el 18, 19, 25 y 26 de Octubre. para mayor información puedes visitar la página del zoológico Philadelphiazoo.org.