¿Cómo se origina el chocolate? ¿En qué lugares se produce el cacao? ¿Por qué se le conoce como el alimento de los dioses?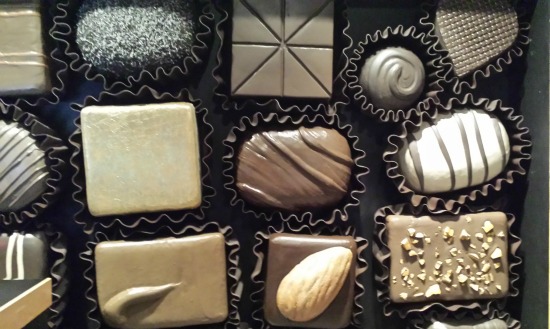 Cuántas preguntas que quizás alguna vez nos hemos hecho los amantes como yo, acerca del chocolate. Preguntas con respuestas y abundante información que nos trae The Academy of Natural Sciences en Chocolate: The Exhibition,  el cual es presentada por Mars Chocolate North America y que es completamente bilingue, en inglés y en español. Esta exhibición nos trae todo lo que necesitamos para aprender acerca de la historia del chocolate desde sus inicios hasta la actualidad.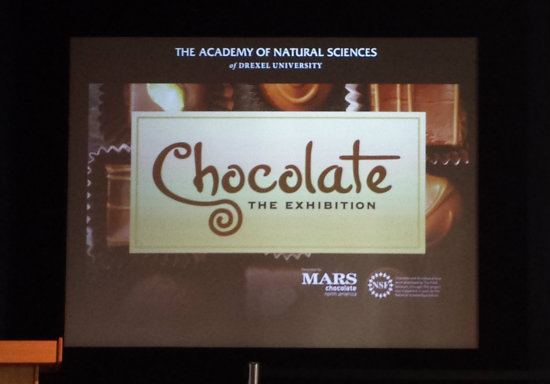 El árbol del cacao
A pesar de tener siempre esa curiosidad, nunca antes había tenido la oportunidad de ver el árbol del cacao, llamado científicamente Theobroma que significa "alimento de los dioses". El pasado viernes pude asistir a la reunión de prensa previa a la apertura de esta exhibición, y  fué una buena oportunidad de ver muy de cerca sus semillas y el procedimiento para convertirlo en el dulce tan deseado por todos.

¿Sabías que el cacao no crece en las ramas como las frutas, sino en los troncos? Estas plantas no crecen en cualquier clima, estos se encuentran en la parte de la selva en donde hay abundante vegetación y los cuales dependen mucho de unos pequeños mosquitos que viven en las hojas podridas que luego caen a la tierra, porfilerando de esa manera los arboles de cacao. Sin este mosquito conocido como midge se cree que no existirían las plantas de cacao.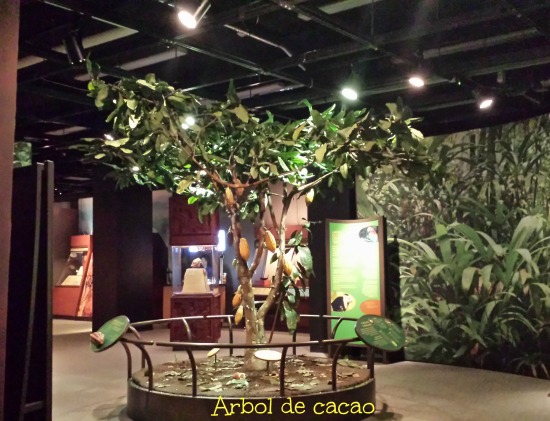 El Chocolate a lo largo de la historia
Chocolate: The Exhibition nos lleva también por un viaje cronológico a través del tiempo, desde cuando el cacao era usado por los Mayas como una bebida ceremonial, luego estas semillas pasaron a ser usadas como un valor de intercambio de productos y años más tarde durante el siglo XVI los españoles mezclaron esta bebida con azúcar naciendo asi el hasta hoy conocido chocolate. La primera casa de chocolates de abrió en el Inglaterra en el siglo XVII.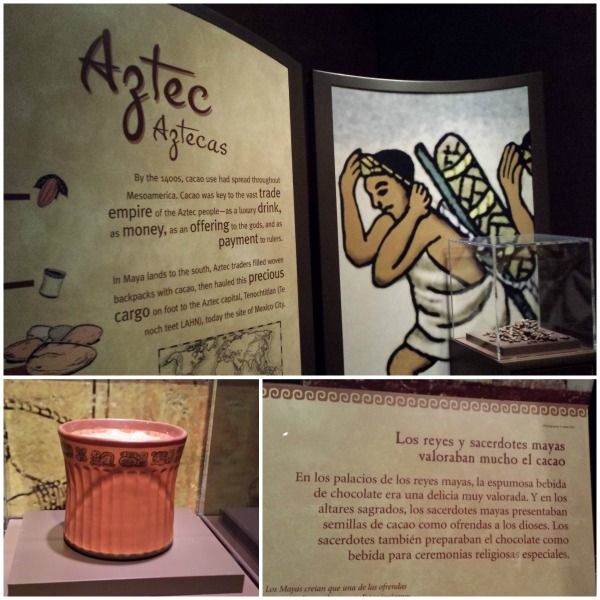 Esta exhibición también incluye actividades interactivas, muestras de objetos usados para su consumo a lo largo de la historia, asi como los productos derivados del cacao y los primeros chocolates que gracias al marketing se convirtieron en la delicia de los niños de todos los tiempos.

La entrada a esta exhibcion es de $5 dólares aparte de la entrada general al museo y permanecerá hasta el 24 de enero del 2015.