¿Saben que este tipo de tarántula se encuentra en diversas partes del mundo? Este tipo es de África y  este otro se puede ver en Perú, dijo la especialista.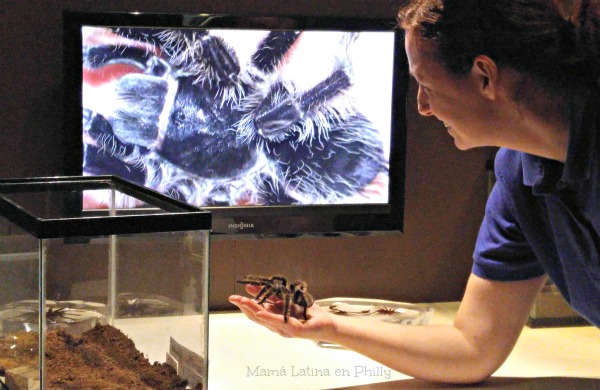 ¡Perú! exclamó mi hijo con gran sorpresa  llevándome de la mano para darle un vistazo un poco más de cerca a este arácnido peludo de 8 patas. Y es que ellos se acordaron de lo que les conté cuando mi esposo y yo visitamos la selva del Perú hace mucho tiempo,  durante una caminata que hicimos una tarde, pudimos ver a las tarántulas en su hábitat natural, subiendo y bajando de los árboles, y ahí estábamos nosotros caminando entre la vegetación, muy cerca de ellos,  aunque claro, inmediatamente fuimos advertidos por los guías de no tocarlos o acercarnos mucho a ellos por seguridad. Fué una experiencia diferente e inolvidable.
Nosotros ya los vimos vivos y de cerca, pero mis hijos aún no habían tenido esa oportunidad, siempre los ven en los libros o aprenden sobre ellos en forma general en la escuela, y aunque el  menor es algo temeroso a las arañas, el llevarlos a la apertura de la nueva exposición "Tarántulas", en el Academy of Natural Sciences of Drexel University  fué la oportunidad perfecta para acercarse un poco más y aprender mucho sobre estos.
Esta exhibición cuenta con  más de 20 especies de tarántulas de todo el mundo, a los cuales se les puede a través del cristal, aunque los fines de semana (a horas específicas), se les puede ver  un poco más de cerca, en directo y mediante presentaciones que hace el staff especializado del museo.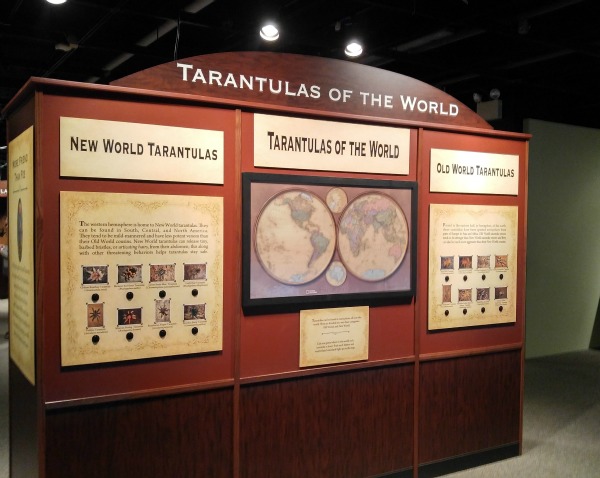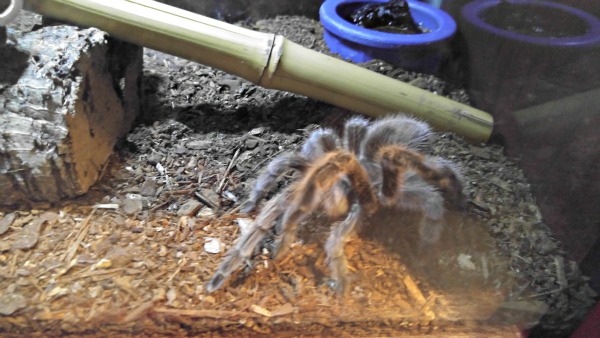 También incluye diversas actividades para los niños, juegos interactivos, pueden vestirse de araña, buscar la arañas según las caracteristicas, y hasta tomarse fotos divertidas!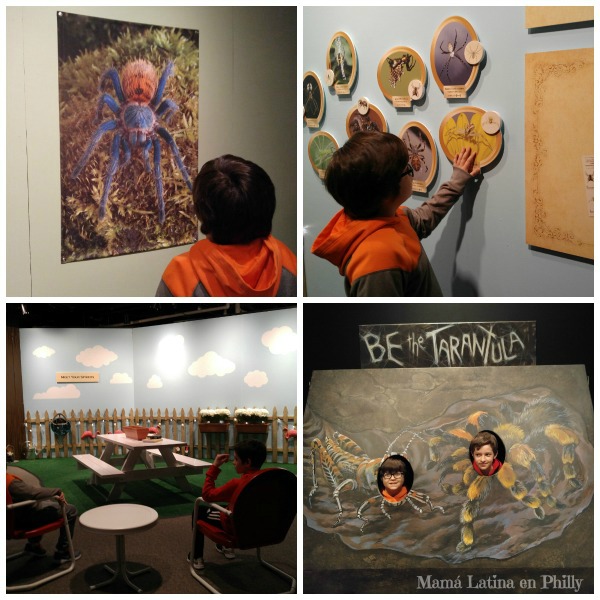 "Tarantulas" permanecerá en exhibición hasta el 30 de Mayo, y pueden ver el programa en la página oficial del Academy of Natural Sciences.