Llegó
el
día,
ayer
domingo
fué
el
lanzamiento oficial del nuevo video juego Swapforce de la compañía Activision. Esta vez mis hijos estan más que emocionados de probar esta nueva versión mejorada de los Skylanders.
SwapForce contiene 16 personajes intercambianles que se pueden combinar,  las piernas y los torsos se intercambian entre los personajes, de esta forma los jugadores dan rienda suelta a la imaginación teniendo la posibilidad de crear hasta 250 personajes diferentes .
Estas características fueron justamente las que llamaron la atención de mis hijos quienes no pudieron esperar a probarlo antes del lanzamiento oficial y el jueves pasado nos fuimos al Times Square en New York para asistir a la celebración de SwaptoberFest,  un evento organizado por Activision especialmente para dar a conocer el lanzamiento de SwapForce.
Este evento, también abierto al público estuvo lleno de actividades y sorpresas agradables. Una de ellas fué la participación de
los
actores
Zack Gordon (Diary of a Wimpy Kid) y de James Marsden (Anchorman 2).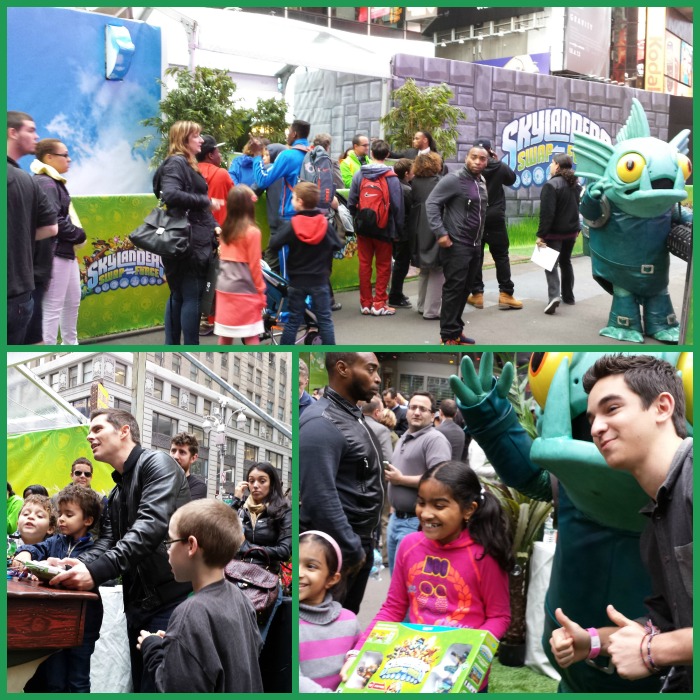 Mis hijos tuvieron un momento muy agradable con Zack Gordon intercambiando historias de la escuela, hablando de Jeff Kinney (el autor del libro Diary of a Wimpy Kid) y de Skylander SwapForce.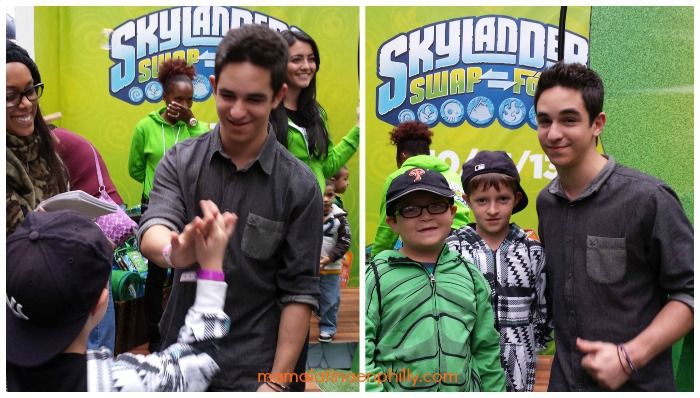 Para completar la diversión,
durante
este evento
los
asistentes pudieron
jugar
on site con
el
nuevo SwapForce
que
funciona en diversas plataformas
como
 Nintendo Wii™, Wii U™, 3DS™, Xbox 360™ and Xbox One™, PlayStation®3 y  PlayStation®4.  La calidad de este nuevo video juego es de de alta resolucion que da la impresion de que uno mismo se encuentra dentro del juego.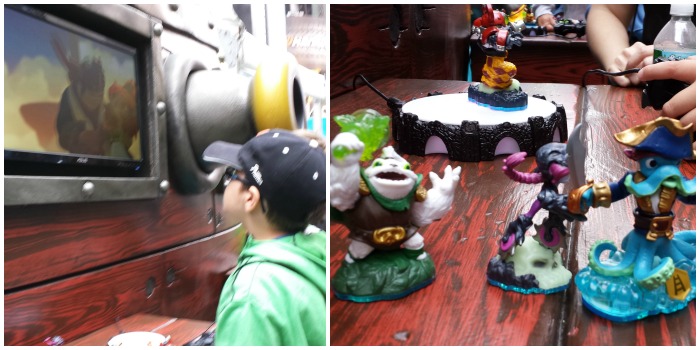 Asi terminamos una tarde llena de sorpresas y de actividades fuera de lo común, mi hijo mayor tuvo la suerte de ser uno de los ganadores del nuevo SwapForce y no puede esperar a probarlo en casa. SwapForce ya está disponible en las tiendas y sin dudas es uno de los favoritos para estas fiestas del 2013.
Disclosure: Este post no es recompensado económicamente. Asistimos al evento por cuenta propia y todas las opiniones en este post son mias.