Staples es mi primera opción para hacer mis compras de utiles escolares, materiales que necesito para mi oficina, impresiones y hasta cuando necesito hacer envios por UPS sé que puedo hacerlo desde ahi porque me queda muy cerca y casi siempre encuentro lo que busco.
Porque soy cliente de esta super tienda desde hace muchos años, es que pensé que ya conocía todo lo que puedo encontrar ahí,  hasta que me invitaron a visitar la tienda de Staples en Lawrence, NJ para escribir mi post y ver personalmente la expansión de sus productos educativos incluyendo en sus estantes las siguientes grandes marcas y productos como:
Crayola
: Dry-erase pencils, Model magic,
Air brush
sprayer
Leap Frog: Leap Explorer, Leap Tag system
Melissa and Doug: Wooden puzzle, Car carrier, Scratch art
Alex Toys: Make and tape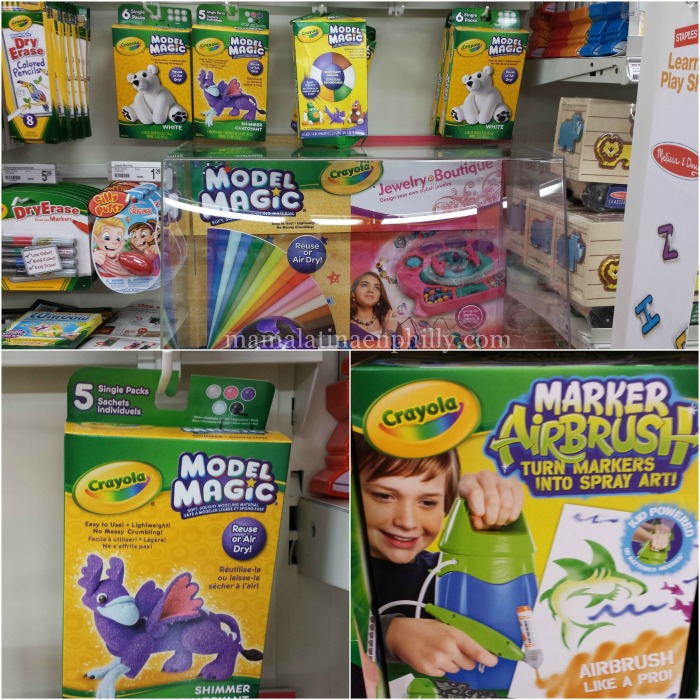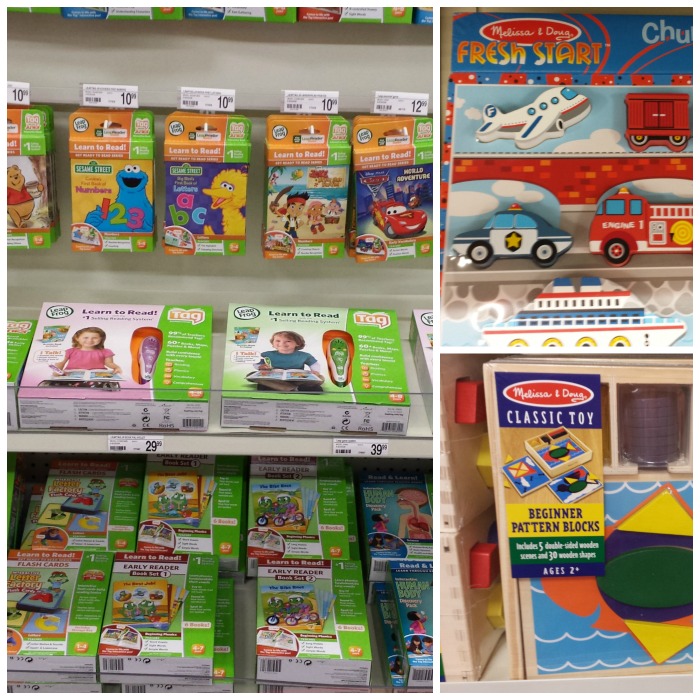 SIn embargo, lo que realmente me llamó la atención es que ahora en Staples se puede comprar crayolas sueltas y empacarlo uno mismo en su propio envase de plástico. Los hay de muchos colores, y los envases son bien prácticos, mis hijos ni bien los recibieron le dieron uso a los colores que generalmente ellos utilizan para sus darle vida a sus dibujos. Los colores son
infinitos
desde
 Wild Watermelon (Melón Salvaje) to Mac and Cheese to Royal Purple Glitter (Morado
brilloso
royal).
Cuando
vayan
por
estas
crayolas
pregunten
por
el
"Crayon wall",
esta
es
una
¡super idea
de
 Staples!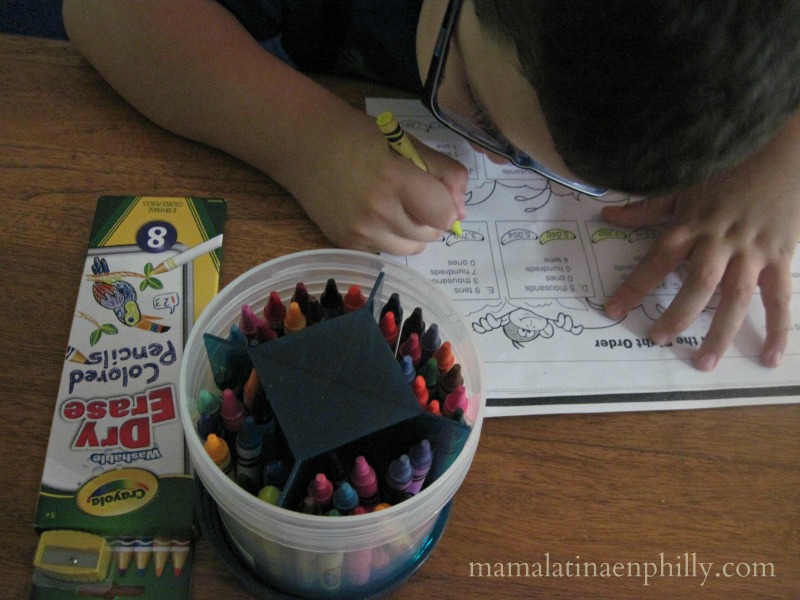 Como siempre mi experiencia de compra en esta tienda es positiva, me encanta juntar puntos y recibir mis rewards para seguir comprando lo que necesito.
SORTEO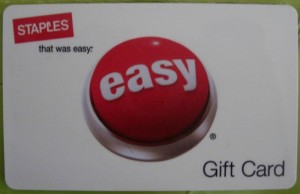 ¿Listas y listos para un nuevo sorteo? Alguien se puede ganar una tarjeta de Staples valorizada en 25 dólares, solo sigan al pie de la letras las condiciones de este sorteo y pueden entrar a participar. ¡Mucha Suerte!
*Staples enviará la

tarjeta

 al

ganador

. Para participar tienen que ser mayores de 18 años, con residencia dentro de los Estados y con Unidos, y por favor una entrada por IP. ¡Gracias!
Aclaratoria: Recibí la muestra con el envase de crayolas, y una tarjeta de regalo de Staples para ser usado en algunos de los nuevos productos.