Los cinco ilusionistas de clase mundial que forman parte de Champions of Magic regresan a los Estados Unidos para su tour del 2018 luego de su exitosa gira alrededor del mundo.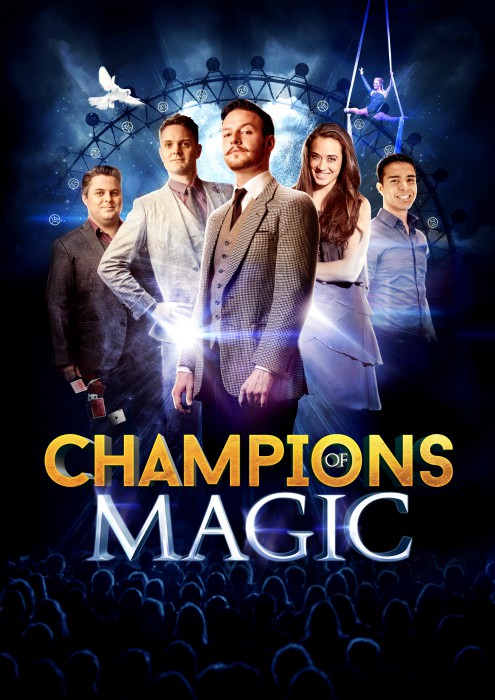 Este elenco de magos internacionales de primer nivel, incluye ganadores de premios internacionales y presentan diversas ilusiones atrevidas, asombrosas magias en primer plano asi como lecturas mentales. Sus habilidades se han visto por todo el mundo en presentaciones en "Access Hollywood Live", "The Net Great Magician", "Good Morning Britsin", "The Today Show",  'Penn & Teller: Fool Us' y 'Caught On Camera with Nick Cannon'.
En este espectáculo en Philly vas a poder presenciar lo imposible, incluyendo desapariciones, levitación, teleportación y un final increible, todo esto con luces y efectos especiales que compiten con los más altos espectáculos teatrales.
Champions Of Magic Trailer from Champions Of Magic on Vimeo.
Champions of Magic ha sido visto por miles de personas en todo el mundo y ahora es tu oportunidad de ver el por qué sus fans vuelven a ver este show de ilusión itinerante de Gran Bretaña una y otra vez.
Este Junio los podrás ver aquí en la ciudad de Philadelphia en el Merrian Theatre ubicado en 250 S. Broad St, Philadelphia PA, 19102
Las fechas del espectáculo serán los siguientes:
20 de Junio a las 7:30 p.m.
21 de Junio a las 7:30 p.m.
22 de Junio a las 7:30 p.m.
23 de Junio a las 2:00 p.m. y  7:30 p.m.
24 de Junio a la 1:00 p.m. y 6:00 p.m.
Puedes usar el código trick25 para obtener un descuento.