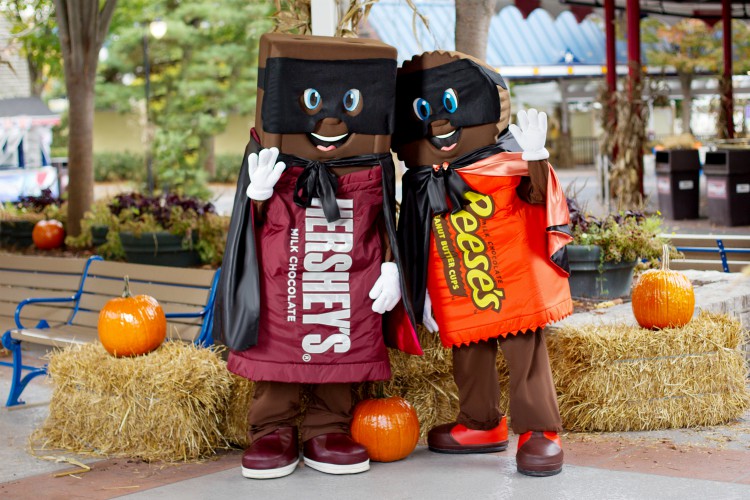 ¡Ya están aquí los días para celebrar Halloween en Hersheypark! En el evento anual "Hershey in the Dark" (Hershey a oscuras), el cual se realiza durante tres fines de semana consecutivos.
Toma nota, las fechas para este evento especial del año son:
Octubre 18-20
Octubre 25-27
Noviembre 1-3
Son más de 50 atracciones que incluyen 13 montañas rusas y el nuevo  Reese's Cupfusion inaugurado este verano pasado. Los que buscan atracciones más temerosas pueden optar por las tres montañas rusas (wooden roller coasters), que no tendrán iluminación y estarán disponibles solo durante la última hora de operación del parque.
Otra de las actividades divertidas para los niños menores de 12 años, es que pueden ir a pedir caramelos, ¡si! podrán hacer el famoso Trick or Treat en las 13 tiendas ubicadas a lo largo de Treatville en Hersheypark, en Zoo América y en Hershey Hollow en Hershey's Chocolate World.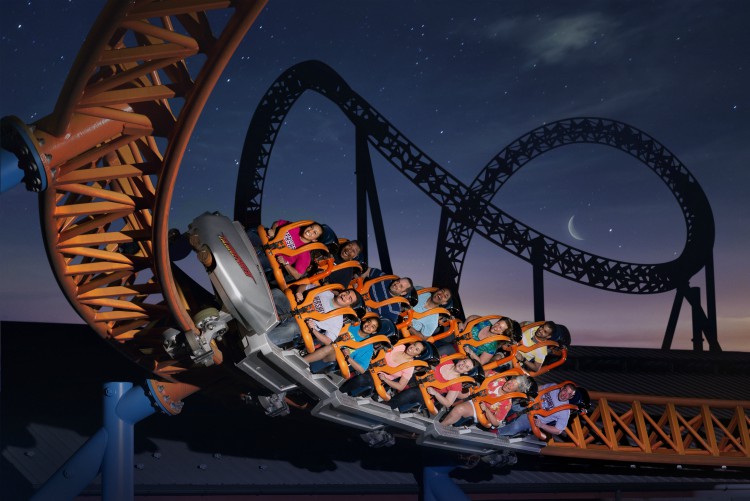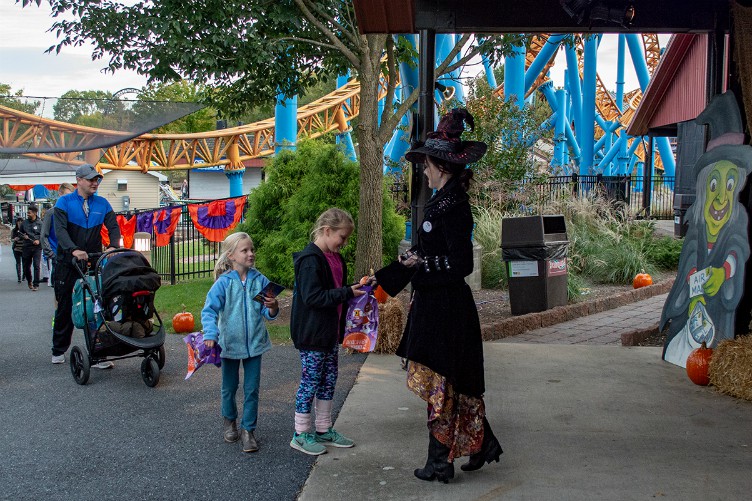 Los asistentes podrán disfrutar de la música de Halloween en vivo con la banda "Screaming Mummies", también habrá una fiesta con los conocidos personajes de Hershey y apariciones de "Our friends from the Sea" pero estos en días y horas específicas.
Además de toda esta diversión, también se incluye el tour al Zoo America North American Wildlife park, en donde los participantes pueden traer sus linternas para ver las actividades nocturnas de los animales en el evento llamado Creatures of the Night que comienza a las 6 de la tarde. Esta es la única temporada en la que el zoológico está abierto de noche. El ticket general al parque Hershey incluye la entrada al zoológico
Los días de Hershey in the Dark  son: 
Los Viernes de 5 p.m. a 10 p.m.

Sábados de 10 a.m. a  10 p.m.

Domingos de 12 p.m. a 9 p.m.
Los tickets cuestan: 
De 3 a 8 y 55 años a más $31.95

De 9 a 54 años  $41.95

Los menores de 2 años no pagan
Los tickets también se pueden comprar en linea en hersheypark.com/halloween
Si viajas desde lejos y piensas en quedarte una noche o algunos días, puedes ver las ofertas en los Resorts Oficiales de  Hersheypark – The Hotel Hershey, Hershey Lodge y el Hersheypark Camping Resort. Para averiguar los precios puedes hacerlo en Hersheypark.com/lodging.