American Dream, un mall inmenso con un área de aproximadamente 3 millones de pies cuadrados, se convertirá en unas horas en la nueva atracción en New Jersey. Este lugar es el que albergará  a Nickelodeon Universe, el parque temático interior más grande de los Estados Unidos.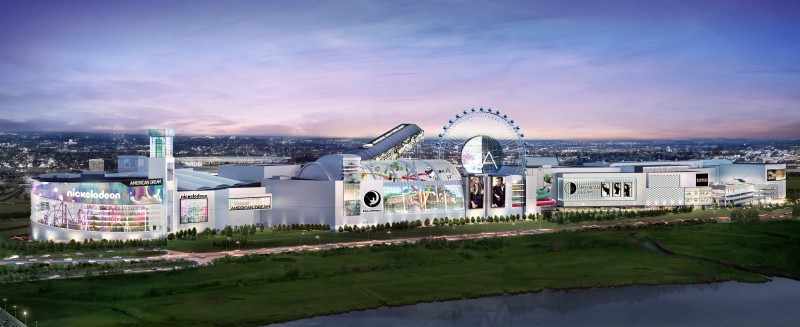 Este mall abrirá sus puertas este 25 de Octubre, pero no será la única fecha de apertura. Aunque suene algo fuera de lo común, hay otras tres fechas igual de importantes para American Dream, y es cuando las demás atracciones estarán disponibles al público.
Toma nota de estas fechas en los que se podrá tener acceso a todo lo que este inusual mall piensa ofrecer:
25 de Octubre:
Apertura del Parque temático Nickelodeon Universe
Con 35 atracciones para niños y adultos en los que no faltará la presencia de sus personajes más icónicos como SpongeBob, Dora The Explorer, entre otros personajes de Nickelodeon.
Apertura de la pista de patinaje
Ese mismo día se abre la pista de patinaje del tamaño regulado por la NHL y en donde se realizarán actividades para toda la familia, como patinaje, patinaje artístico, torneos de hockey y otros.  El 31 de Octubre habrá un evento especial por Halloween con muchas actividades.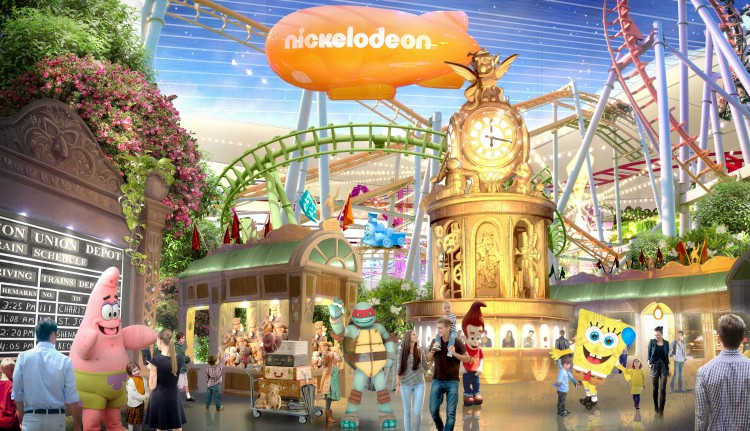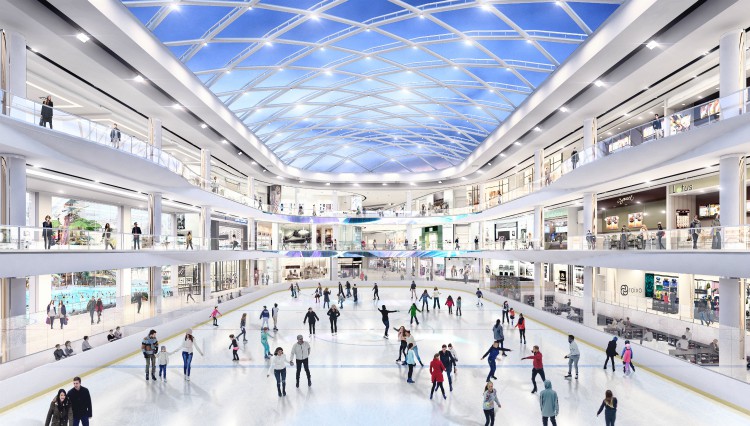 27 de Noviembre:
Apertura del Parque Acuático DreamWorks
Ambientado con al estilo de Madagascar, Shrek's Swamp y de Kung Fu Panda. Serán 40 toboganes y 15 atracciones increíbles desde SurfRIders hasta un lazy river, y además contará con una piscina con olas grandes así como  cabañas de lujo para la comodidad de los visitantes.
5 de Diciembre:
Llegada de Santa a Big SNOW
Big SNOW será diversión para todos!  Habrá Ski y Snowboard durante todo el año en el único parque de verdadera nieve en interiores. También se ofrecerán lecciones privadas, y campamentos para niños. Las tiendas comerciales no fatarán en esta parte de Big SNOW.
Marzo del 2020
La apertura de más de 350 lugares para shopping. Tiendas como Hermès, Dolce & Gabbana, Saint Laurent and Moncler, Saks Fifth Avenue y Tiffany & Co. , ZAra, H&M son solo alguno de ellos. Contará con más de 100 restaurantes asi como lugares de entretenimiento como SEA LIFE Aquarium, LEGOLAND Discovery Center, CMX Luxury Movie Theatre entre otras adiciones de moda y arte.
Nota: Información mas detallada del lugar se dará a conocer más adelante, por lo pronto se sabe que se paga por parking pero también se puede llegar al mall usando Lyft el cual tiene lugares asignados en American Dream para dejar y recoger a los visitantes que utilicen ese servicio. También desde NYC se puede tomar el NY Waterway shuttlebus hacia el ferry para Port Imperial en Weehawken, NJ en donde buses dedicados llevarán a los pasajeros hasta American Dream.