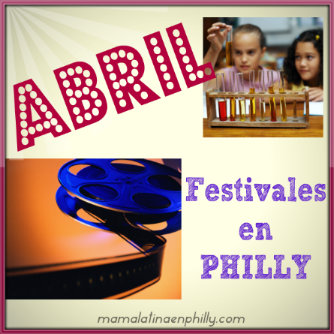 Abril llega a Filadelfia con varias opciones y oportunidades de pasar momentos en familia mientras disfrutamos del cambio del clima y del agradable calor que nos trae la primavera.  Se inician algunos festivales en la ciudad y aquí les comparto sólo alguno de ellos.
EL FESTIVAL DE CIENCIAS DE PHILADELPHIA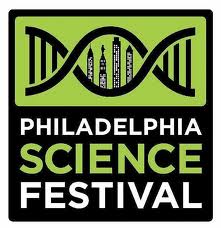 Este evento anual organizado por el Franklin Institute se realizará del 25 de abril al 3 de mayo. Son nueve (9) dias de celebraciones, con más de 100 eventos, y diversas actividades de ciencia y tecnología que se realizarán en diversos puntos de la ciudad, en restaurantes, parques, museos, bibliotecas y otros. El calendario completo lo pueden ver en la página del Festival de Ciencia.
Los eventos incluyen:
Astronomy Night (Noche de Astronomía) 25 de abril a las 7:30 en diversos lugares.
Discovery Day (Día para descubrir) Sábado 26 de abril, diversas horas y lugares.
*Este día también habrán actividades de Ciencia en español en el Hunting Park.
Explorer Sunday (domingo para explorar) Domingo 27 de abril diversas horas y en 15 lugares.
Mess Fest (Festival del desorden) Domingo 27 de abril a la 1:00 p.m en el Smith Memorial Playground.
Science Carnival on the Parkway (Carnaval de Ciencias en el Parkway), Sábado 3 de mayo de 10:00 a.m a  4:00 p.m en el Benjamin Franklin Parkway.
Science Night at the Ballpark (Noche de ciencia en el Ballpark), Martes 29 de abril a las 5:00 p.m en el Ballpark.
Science Carnival after hours (Carnaval de ciencias por la noche), 25 de abril a las 6:30 p.m en el Franklin Institute.
Science Crawl, Brain games (Juegos para el cerebro), Domingo 27 de abril a las 4:00p.m en Old City
Love, Lust and Loathing: the science behind our stronger emotions/ (Amar, dar placer y aborrecer; la ciencia detrás de nuestras emociones fuertes). Miércoles 30 de abril a las 6:00p.m en Frankford Hall.
DIY Science: fermentation. (Fermentación, hacerlo uno mismo). Jueves 1ro de mayo a las 6:00p.m en DiBruno Bross.
PHILA LATIN AMERICAN FESTIVAL

Del 25 al 27 de abril
Viernes 25 de abril a las 6:30p.m comenzando con una recepción de apertura.
7:50 p.m María Candelaria/Xochimilco
(Emilio Fernadez, 1943)
Lugar: Chima Restaurant, 1901 John K Boulevard. Philadelphia.
11:00 a.m  Tiré Dié / Toss me a dime (Fernando Birri, Argentina, 1,958)
12:30 p.m La Camioneta (Mark Kendell, Guatemala/USA)
2:30 p.m Cesar's Last Fast (Richard Rey Pérez, USA, 2013)
4:30 p.m Pelo malo/Bad hair (Maria Rondon, Venezuela, Peru, Argentina, Germany, 2013)
Lugar: Kimmel Center, 300 S. Broad St. Philadelphia.
8:00 p.m Hoje/Today (Tata Amaral, Brazil, 2011)
                         Nosotros los nobles (Gaz Alazraki, Mexico, 2013)
Lugar: The Elaine C. Levitt Auditorium, University of the Arts, 401 S. Broad St. Philadelphia.
12:30 p.m Anina (Alfredo Soderguit, Uruguay, Colombia, 20130
2:15 p.m Yo, Indocumentada (Andrea Raranenko, Venezuela, 2013)
4:00 p.m The house that Jack built (Henry Barrial, USA, 2013)
6:30 p.m Las Analfabetas/Illiterate (Mosés Sepúlveda, Chile, 2013)
8:00 p.m Cristo Rey (Leticia Tonos Paniagua, Dominican Republic, 2013)
NOTA: No todas las película son aptas para toda la familia, pueden chequear las edades, y demás eventos como arte de este Festival en la página de
FLAFF
.
CARNAVAL DE PUEBLA
27 de abril en South Philly
Un Festival tradicional, con  mucho color y vestimentas típicas desfilando a los largo de la Ave. Washington en Philadelphia. Para mayor información tienen que llamar al (215) 253-3040