El Cherry Blossom es sin duda la mejor forma de dar la bienvenida a la primavera, es la etapa de florecimiento de los hermosos árboles de cerezos y que en Japón se le conoce como Sakura. Aquí en Philadelphia también se celebra el Cherry Blossom, teniendo la oportunidad de aprender mucho sobre la milenaria cultura Japonesa y admirando la belleza de estos árboles que tenemos en la ciudad gracias a la Sociedad Japonesa-Americana (Japan America Society of Greater Philadelphia -JASGP).
Este año, el Subaru Cherry Blossom de Philadelphia se realizará del 6 al 14 de Abril e incluirá diversos eventos al que puedes asistir con la familia. Una semana de presentaciones de música, cine y danzas tradicionales de Japón, arte, clases de sushi y matcha tea así como muestras de la cultura japonesa contemporánea de cosplay y anime.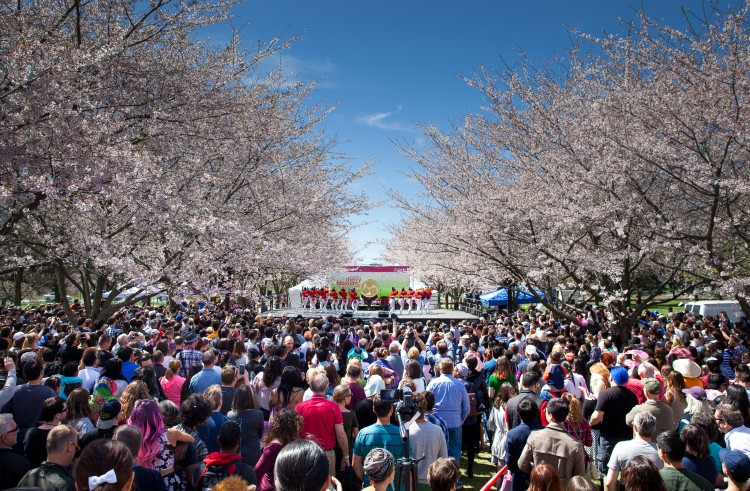 Este festival cierra el domingo 14 de abril con Sakura Sunday el cual transformará el Horticultural Center de Fairmount Park en una gran experiencia cultural japonesa con comida típica, música, danzas, demostraciones de artes marciales, the Little Akiba anime y cosplay y también con visitas a Shofuso que es la casa japonesa al estilo del siglo XVII y que permanecerá abierta todos los días hasta las 7 p.m. durante la semana del festival.
¿Ya te animaste a visitar Japón sin salir de Philadelphia? Entonces ten en cuenta las siguientes fechas durante el Subaru Cherry Blossom Festival: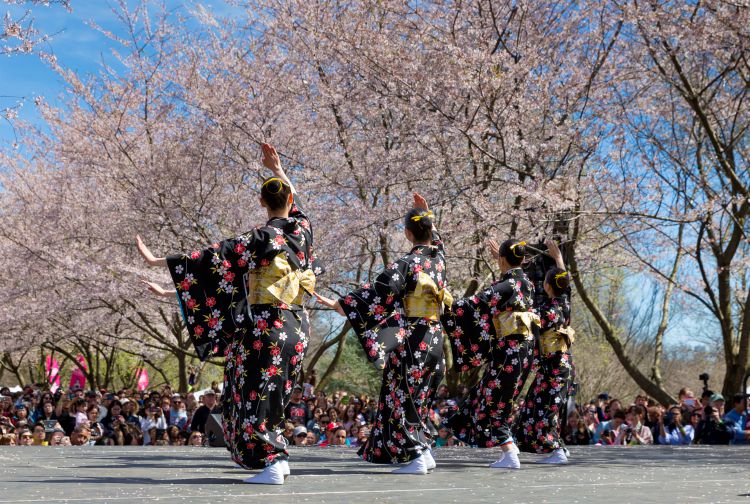 Del sábado 6 al sábado 13 de Abril (menos el lunes 8 y martes 9) la casa Shofuso abrirá sus puertas hasta las 7 p.m.
El 6, 7, 12 y 13 de Abril Sake Garden en Shofuso, en donde podrás disfrutar de cerveza, cocteles y fusiones asiáticas bajo los árboles de Fairmount Park.
Domingo 7 de Abril a la 1:00 y 2:30 p.m. Nodate Tea Ceremony. Aprende sobre la ceremonia del té y prueba el té matcha.
Del 7 al 10 de Abril y el 12 y 13 Clases de Sushi.  Aprende a preparar sushi o anímate a participar de la competencia de amateurs. Hay un costo de $65 por la clase y este se realizará en Tokyo Headhouse.
Miércoles 10 de Abril:  Película gratis. Screening de la película japonesa "I Wish" en Annenberg 111, University of Pennsylvania.
Sábado 13 de Abril: Cherry Blossom 10k/5k. Camina o corre bajo los árboles de cerezos. La inscripción para participar es necesaria y tiene un costo de entre $25 y $35
Sabado 13 de abril: Clases de tambores. Japanese taiko drumming para principiantes a un  costo de $25 por persona.
Domingo 14 de abril:  Cierre del festival con Sakura Sunday! 
Para obtener una detallada información del evento y los lugares en donde se realizará la actividades puedes visitar la página de Japan American Society.