Hace dos semanas, estuve nuevamente en NYC, pero esta vez no para pasear sino para asistir al primer Blogger Bash, un evento especialmente organizado para poder conocer de cerca los nuevos juguetes y/o productos de marcas nuevas asi como de marcas grandes y de renombre.
He tenido varias veces la oportunidad de asistir a eventos informativos de lo nuevo en juguetes para cada estación,  pero este evento de dos dias fué ¡único y diferente! Hacer nuevas amistades, encontrarse con buenas amigas, juguetes, vino y diversión, todo en un solo lugar, no suele suceder frecuentemente.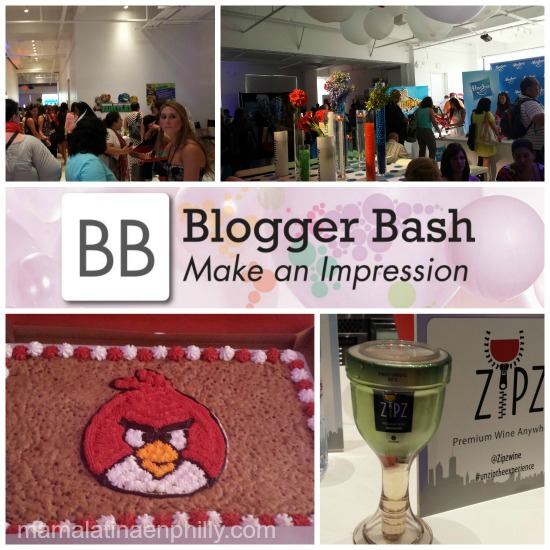 SWEET SUITE
Fué la fiesta del viernes por la noche. viendo, probando y jugando con los productos de Skylanders, LeapFrog, Disney Infinity, Crayola, Hasbro, Faber Castell, Creativity for Kids, HexBug, Just Play, Jazzwares, Lego, Mega Blocks, VTech, Fisher Price, Smart Games y muchísimos más  quienes fueron parte de Sweet Suite.
Yo como es de costumbre me dirijo automáticamente a todo lo que le puede interesar a los niños, me gusta encontrar cosas nuevas e innovadoras, que sean juguetes educativos y divertidos al mismo tiempo, y todo eso lo pude encontrar en Sweet Suite. Los que les comparto son solamente algunos de los muchos que ví en el evento:
Este juego divertido de heroes y villanos lanza su nueva versión 2.0 este otoño, y por fín pude ver a la nueva adición al equipo  que fué pedida por muchos, "Tinker bell" y "Stich", quienes acompañarán a la conocida Mérida y a los Avengers en la nueva versión de Disney Infinity.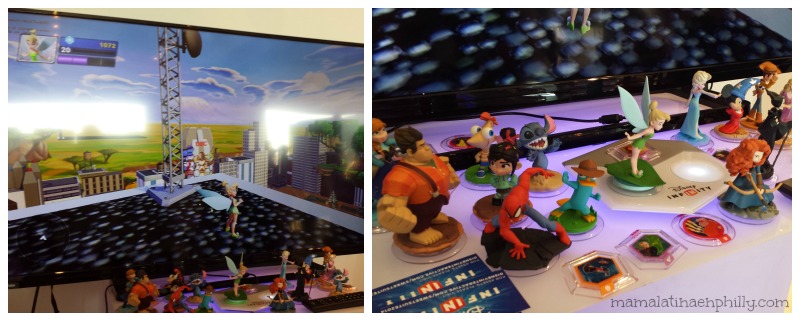 ¡Uno de nuestros juegos favoritos! Ya que no pude asistir al lanzamiento de lo último en Skylanders, durante Blogger Bash tuve la oportunidad de ver de cerca el Skylanders Trap Team que estará disponible en Octubre de este año. Una mejor explicación de lo que es el nuevo Trap Team lo dí en un
post anterior
. Por lo que pude ver y escuchar directamente de los representantes de Skylanders, es que definitivamente éste va a ser un tipo de juego nunca antes visto. Por lo pronto sus nuevos personajes se ganaron mi corazón, mirenlos ustedes…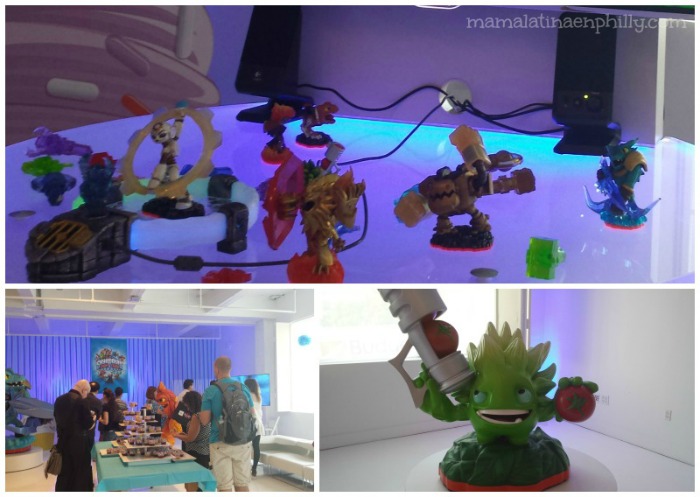 La primera vez que los veo y me fascinaron! Para que los chicos aprendan ciencia mientras juegan. Son diversos kits para pensar, aprender, hacer experimentos y/o armar sets, estos juegos son los que me gustan, los que despiertan la curiosidad y mantiene ocupados a los chicos por mucho tiempo.

Uno de sus productos más poplulares es Minecraft, aún no he conocido a un solo niño que no le guste Minecraft  🙂 Pero Jazwares también tiene un nuevo producto en el mercado que son los Bungees. Este es un juego con piezas coleccionables y tarjetas, en el que se usan los dedos para lanzar los bungees a un determinado lugar y asi se puede acumular puntos. ¡Se ve super divertido!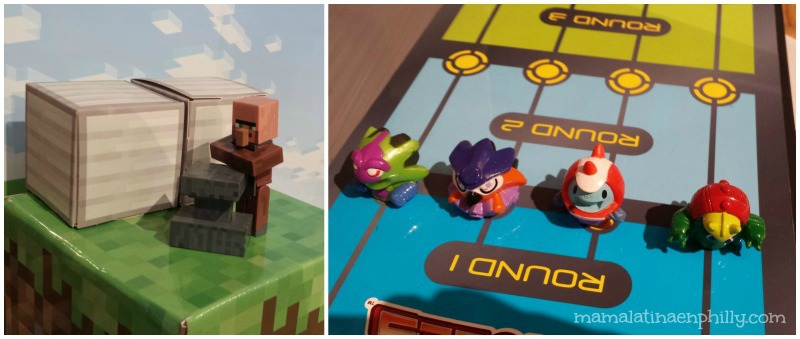 Los fabricantes de diversos juegos de mesa muy conocidos como Monopoly, Connect4, Trouble y muchos más,  El que no había visto antes es TAPPLE, el cual se convirtió en uno de mis favoritos luego de Blogger Bash. Este juego aunque las tarjetas e instrucciones están en inglés, bien se podría usar para  practicar el vocabulario en español .
Usando un timer, se elige una categoría, se dicen palabras dentro de esta categoría y tenemos que evitar que el timer suene cuando es nuestro turno, por lo que hay que ser muy rápido con las respuestas.
 Otra de las sorpresas durante el evento, fue el ver a Snoopy, quien este 2014 celebra los 50 años de Charlie Brown Christmas en la televisión!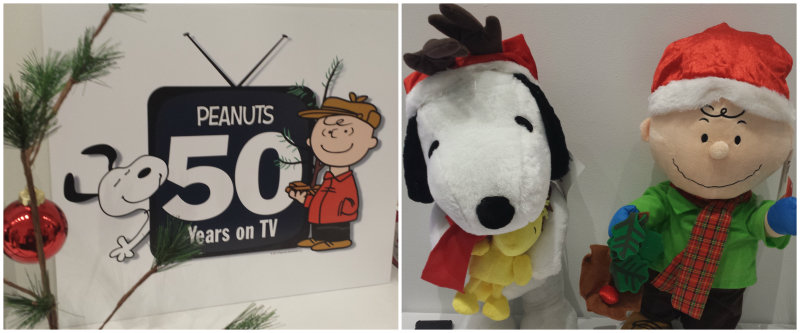 Hubo de todo en esta primera versión de Blogger Bash, la experiencia fué buena a pesar que el cansancio del segundo dia se hacía sentir, sin embargo, habian todavía muchos motivos para seguir de pie, uno de ellos fué el apoyar a mi amiga Nichole @NicholeAnn con el stand de Alex Lemonade que ella estuvo representando durante la fiesta de Element Associates, dió gusto ver mucha gente apoyando a esta organización.
Blogger Bash ¡fué divertido!  Hay bastante por compartir, y lo haré en otros posts, por ahora…a ahorrar  para la Navidad, para cubrir la lista de todo lo que me han pedido mis hijos luego de ver las fotos del evento.
Hasta el próximo año!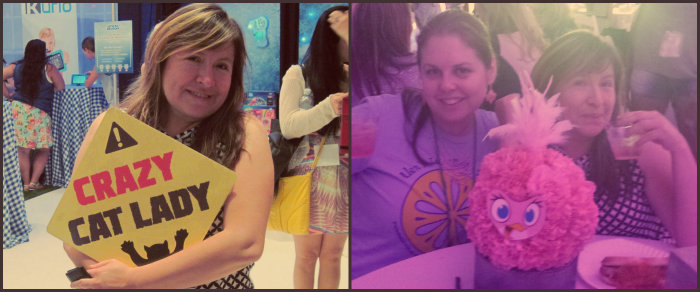 Two weeks ago, I traveled to NYC, yes, again….love New York!.  However, this time not to just visit the city, but to attend the first Blogger Bash, an exclusive event to learn about new toys and / or products in the market, from new brands to big and famous brands.
I have had several other opportunities to attend toy showcases, but this two-day event was unique and different. Networking, toys, wine and fun in one place it doesn't happen frequently!.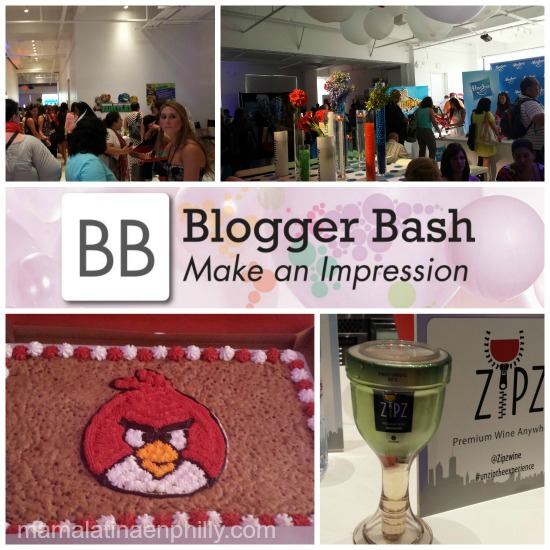 The fun night…SWEET SUITE
A great opportunity to meet face to face with major brands, to see their products, to touch and play like kids! Brands like Skylanders, LeapFrog, Disney Infinity, Cratola, Hasbro, Faber Castell, Creativity for Kids, HexBug, Just Play, Jazzwares, Lego, Mega Blocks, VTech, Fisher Price, Smart Games and many more who were part of
Sweet Suite
.
As usual I tend to focus on everything that is made for boys only.  I love it when I find new and innovative toys, that are both educational and fun.  I found all of these that night at Sweet Suite.
Here are some of my favorites:
Disney Infinity 
This fun game of heroes and villains launches its new version 2.0 this fall.  I finally was able to see the new additions to the team that have been asked for by many people, "Tinker bell" and "Stich" who will join  Mérida and Avenger in this new version of Infinity disney.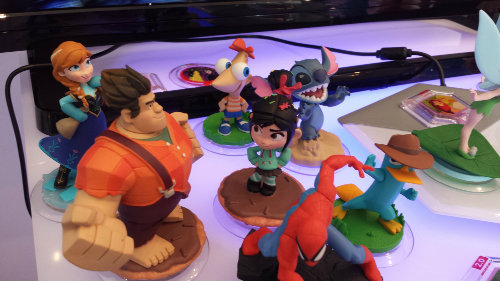 Skylanders 
One of our favorite games! Since I could not attend the release of the Skylanders Trap Team, this was a great opportunity to see it up close. The new platform for this game is going to be available in stores by October this year. A better explanation of how this new Trap Team works is in a
previous post
.
From what I read and heard,  this is  going to be a never-before-seen kind of game.  For now their new characters have stolen my heart, just look at Food Fight: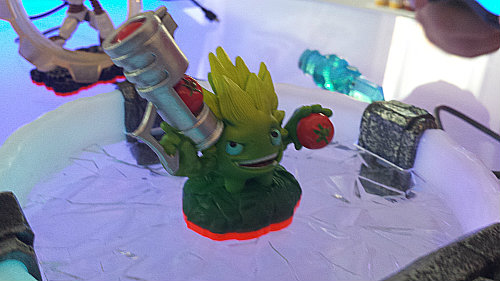 Thames and Cosmos 
This is the first time I saw them and I was fascinated! I love these kits, that allow kids to learn science as they play. There are different kits for thinking, learning, experimenting and / or assembling pieces. These are the kind of games that keep our kids busy for a long time.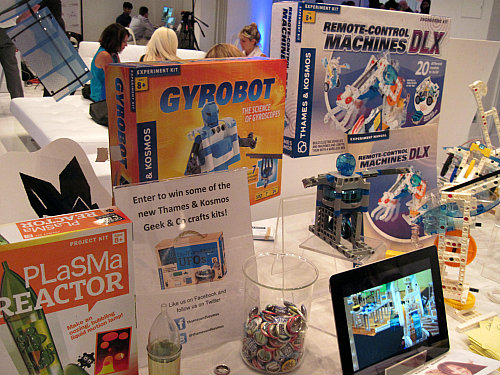 Jazwares 
Who hasn't heard of Minecraft? I have not met a single child yet who does not like the figures and plushes from Minecraft characteres 🙂 But Jazwares has more to offer, a new product on the market called the bungees. This is a game where you have to flick to stick, which includes diverse collectible pieces and cards. It looks super fun!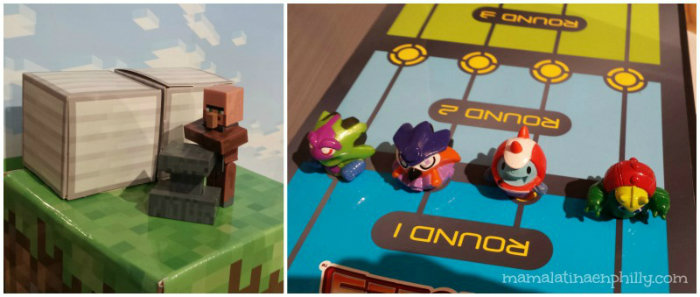 USAOPOLY 
Manufacturers of various well-known table games like Monopoly, Connect4, Trouble and many more, however this time I saw and played with Tapple, which became one of my favorites, because although it comes in English, I found this game perfect to practice Spanish vocabulary with your kids.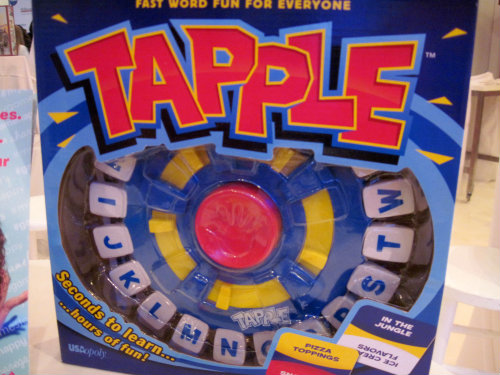 Another surprise during the event,  was to find out that Peanuts is celebrating  this year, 50 years of the Charlie Brown Christmas!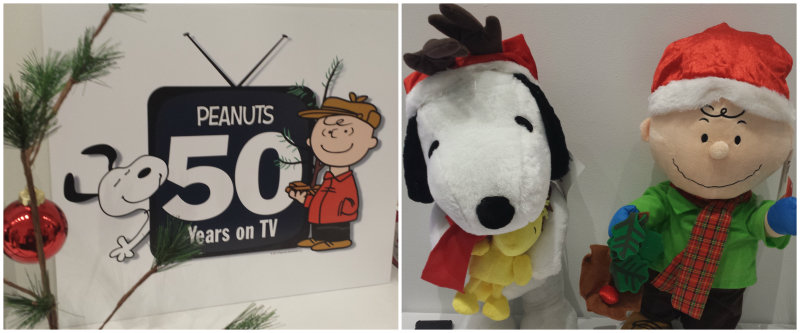 There was so much to see at this first Blogger Bash.  The experience was great! I loved seeing my friends and making new ones. There is so much more to share that I will need another post to do it. Thanks to the team of Blogger Bash for a great weekend!