Finally the day is here, tomorrow is one of our favorite days "Dr. Seuss's Birthday" and Reading Across America, which is celebrated every March 2nd. We've been celebrating this day at home for the past 5 years since my youngest son was age three. At age eight he is still a fan of Dr. Seuss. However, my youngest who is in first grade doesn't like Dr. Seuss, he loves him! He has his own collection of books and his favorite is still Hop Pop on Top.
That's why I want to share with you some resources to make this day easier to celebrate and without excuses.
Don't forget to take the time to read a book to your child everyday or at least during the weekends.
¡Y llegó el día! Mañana es uno de los dias favoritos en casa, el "Cumpleaños de Dr. Seuss" y "Reading Across America", el cual se celebra cada 2 de marzo.
Nosotros lo celebramos desde hace algunos años, cuando mi hijo mayor tenía tres años, ahora tiene ocho años pero todavia le gusta Dr. Seuss. Sin embargo,  a mi hijo menor no solo le gusta Dr. Seuss sino que ¡lo adora!, tiene su propia colección de libros del que todavía su favorito es Hop Pop on Top.
Por eso, quiero compartir con ustedes algunos recursos que encontré online y para hacerles mas fácil el celebrar este dia y sin ¡excusas!. No se olviden de tomarse un poquito de su tiempo para leerle a sus hijos todos los dias o por lo menos todos los fines de semana. 
FUN ACTIVITIES ON LINE
Actividades divertidas en linea (en inglés)
Seusville
PBS-Cat in the hat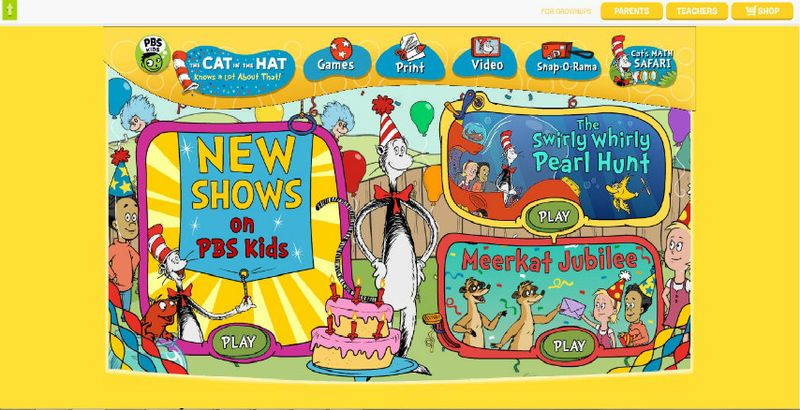 Growing Bilingual Pinterest