Los Poconos son las montañas más atractivas y turísticas en Pennsylvania que alberga varios  lagos, ríos, caídas de aguas y mucho bosque y verdor por donde lo mires, sobre todo durante el verano-primavera.
Estas montañas se encuentran a casi dos horas en auto desde Philadelphia o New York, y su nombre completo es  las Montañas del Pocono pero se le conoce comúnmente como los Poconos.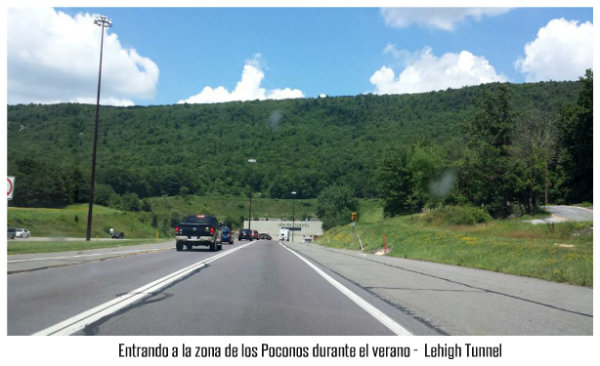 A medida que vas entrando a esta zona de las montañas, la diferencia con otros lugares salta a la vista. La primera vez que estuve por ahí me vinieron muchos recuerdos de la selva del Perú, esa vez era un verano e íbamos a acampar, y no supe hasta hace unos años que este lugar es aún más bello y uno de los preferidos por los turistas durante el invierno.
A pesar de que ahí las temperaturas son bajas durante el invierno, es el lugar ideal para los que buscan la aventura y las actividades al aire libre.  Algunas de las actividades más conocidas en estas montañas son el esquiar, el resbalarse en la nieve con flotadores, y hasta puedes aprender a manejar los trineos de perros (si, igual a los de las peliculas).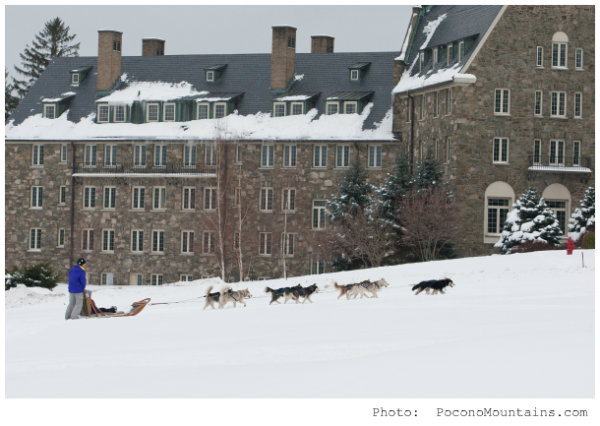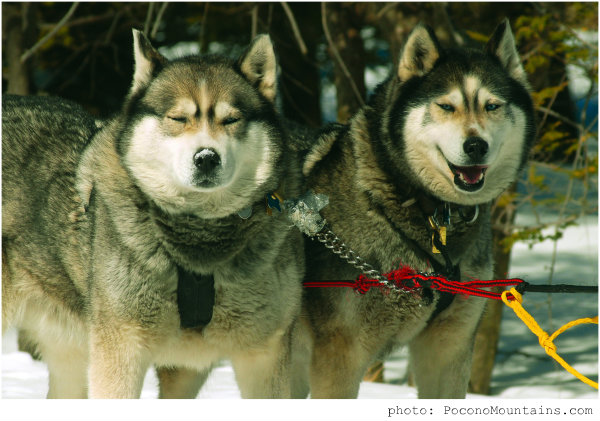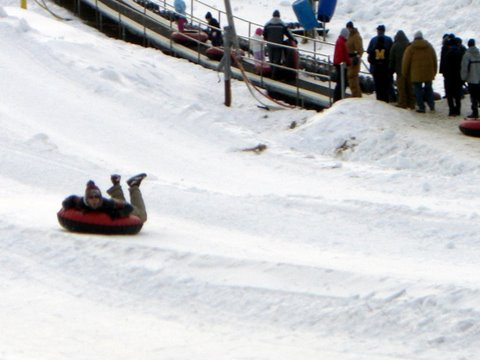 Algunos datos importantes sobre los Poconos:
Tiene un total de 150 lagos

Los rios Delaware, Lehigh y Lackawaxen cruzan su territorio,
Tiene 9 parques estatales: Beltzville, Big Pocono, Gouldsboro, Hickory Run, Lehigh Gorge, Promised Land, Prompton State Park, Tobyhanna y Varden Conservation Area.
Tiene 2 Parques Nacionales: The Delaware Water Gap Recreation Area y The Upper Delaware Scenic and Recreational River
Una visita corta o unas vacaciones en los Poconos en Pennsylvania puede ser inolvidable, pero mi recomendación es planificarlo bien antes de ir, puesto que hay una infinidad de atracciones, eventos, actividades y muchos lugares en donde alojarse, desde hoteles que ofrecen cama y desayuno hasta resorts lujosos o familiares con atracciones incluidas.
La página oficial de las Montañas del Pocono, tiene un libro de cupones con descuentos disponibles para algunos lugares o como lo recomiendo siempre, se pueden encontrar muy buenas ofertas en Groupon o en Living Social.