Esta es una noticia importante que la tenía que compartir porque ya está en casi todos los medios. Philadelphia cambia de sobrenombre y será conocida como City of Sisterly Love.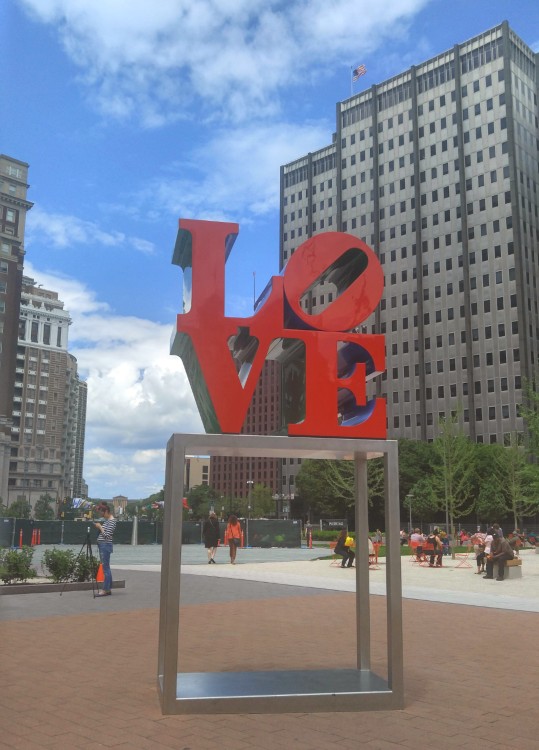 Pero mejor comencemos desde el principio para poder entender el cambio.
Philadelphia, ciudad fundada por William Penn le dió ese nombre a la ciudad por dos palabras griegas que significan phileo (love) y adelphos (brother). De ahí que Philadelphia también es conocida como The City of Brotherly Love.
¿Qué pasará ahora con el cambio de Brotherly a Sisterly? 
No pasará nada porque el cambio será solo para este 2,020, y es una iniciativa de marketing de VISIT PHILADELPHIA para atraer la visita de las mujeres a esta hermosa ciudad.  Las mujeres, sobretodo entre los 40 a 70 serán invitadas a viajar con la familia, primas, amigas etc. 
Durante este año se realizarán diversos programas y actividades de arte, fitness, comida, vinos e historia dirigido a las mujeres. Además que es una buena oportunidad para celebrar el centenario del decreto del derecho de las mujeres al voto. 
The City of Sisterly Love (De amor fraternal, de hermandad) seguirá siendo promocionado por todos los medios e incluso en otras ciudades,  y cuando lo vean sabrán que se trata de Philly, nuestra siempre City of Brotherly Love. 
Estas son otras de las iniciativas de Marketing para este 2,020:
Una sociedad con la Fundación James Beard para promover el turismo culinario con una serie de eventos en la ciudad. 

Un Nuevo Podcast de VISIT PHILADELPHIA, que incluirá video y en donde de forma amena se hablará de muchos temas de turismo, cultura y diversidad como por ejemplo acerca del mejor cheesesteak en la ciudad, la mejor película, y otros temas diversos.

Una Sociedad con Live Nation/CID Entertainment, que hará de Philadelphia una ciudad favorita para los que buscan entretenimiento, Será la sede de innumerables eventos musicales que se realizarán en diversos lugares de la ciudad.

Marketing dirigido a Canada. A través de sociedades se realizarán esfuerzos para atraer a los visitantes del país vecino compitiendo con ciudades como New York, Chicago, Boston Florida y el Caribe.

Real ID.  VISIT PHILADELPHIA junto al Philadelphia International Airport trabarán mutuamente para difundir el mensaje de que a partir del 1ro de Octubre será indispensable y requisito obligatorio contar con un ID Real para viajar dentro del país. No solo bastará solo con la licencia de conducir. 
Para terminar…¡Mujeres a alistar maletas! Quedan invitadas a visitar Philadelphia, la hermosa ¡ciudad histórica!