Este miércoles pasado asistí al evento de Macy's en Philly de celebracón del mes de la Historia Afro-Americana (Black History). La celebración se enfocó en homenajear a uno de los íconos afro-americanos más representativos de la historia del cual recién aprendí a propósito de este evento.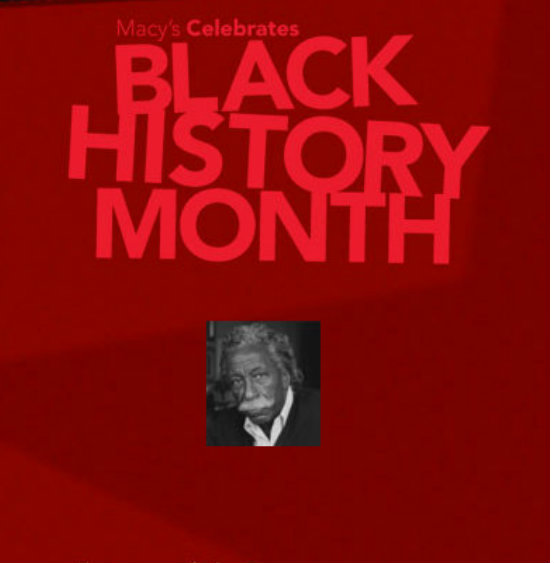 Me refiero a Gordon Parks. Un gran fotógrafo, escritor y cineasta que nació en un barrio muy pobre en Kansas por 1,912 y que murió en el 2,006 a la edad de 93 años.
Siendo muy joven, Parks comenzó a interesarse en la fotografía y se compró su primera cámara en una casa de empeño, luego inició su carrera como fotógrafo en muchos medios. Lo que impresionaba de sus fotos era su estilo muy personal y que siempre reflejaba en estos una historia. Este estilo único lo llevó a trabajar para Life Magazine además de otros importantes medios. Gordon Parks también llegó a ser el primer afro americano que dirigió una pelicula para Hollywood, "The Learning tree".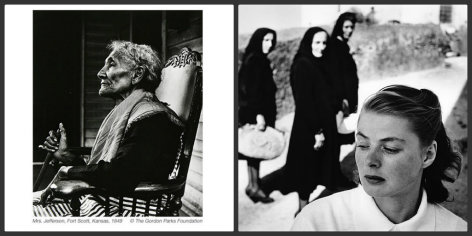 Hay mucho que decir de  Gordon Parks y su influencia en la comunidad afroamericana y gracias a Macys se organizó un evento al que incluyeron a un panel de escritores, artistas y cineastas para que compartan la forma en que Parks influyo en ellos.
En el panel estuvieron: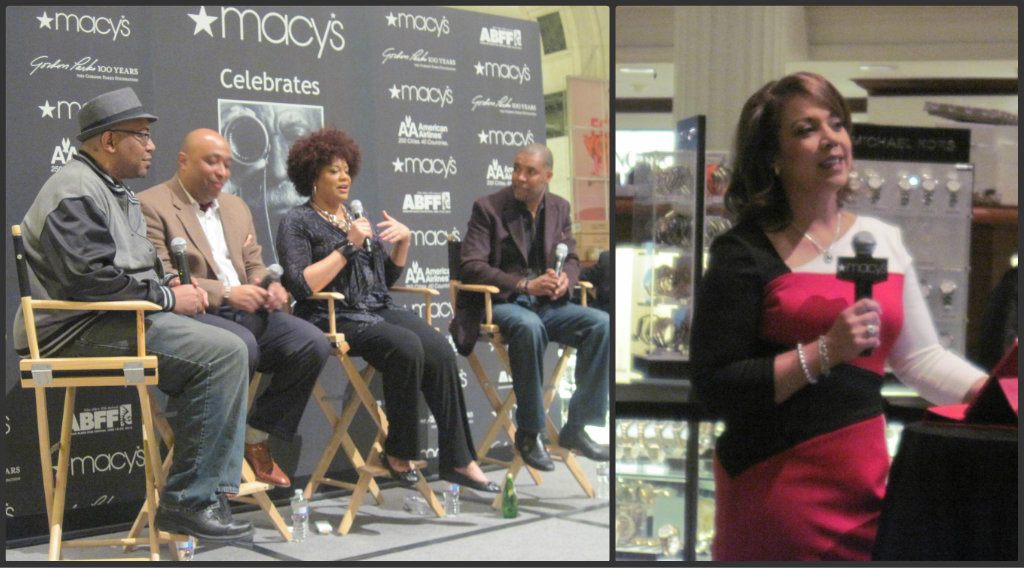 Eriq LaSalle – Autor y actor
Kim Coles – Actriz y comediante
Joseph Lewis – Escritor y productor
Michael Dennis – Fundador de la cia, de produciones Real Black Film
y moderado por Monique Braxton de NBC10
Todos coincidieron en que Gordon Parks es para ellos una inspiración de superación, un pionero que es un buen ejemplo a seguir porque aun siendo muy pobre y con una educación secundaria incompleta pudo superarse llegando a ser muy influyente en la sociedad e incluso en política. Tambien lamentaron que hoy en día no se vea ese arte en los films y tv shows que antes Parks llegaba a transmitir.
Este evento fué amenizado por la banda de la Universidad de Artes, También fué una gran oportunidad para conocer a Chasing Joy del blog "I am Chasing Joy" 🙂

Macys, tiene programado una serie de eventos en distintas ciudades  para celebrar este mes de la Historia Afro americana. Mas informacion AQUI.
Soy miembro de Everywhere Society y he sido compensada por Everywhere para realizar este post acerca de La Historia del mes Afro-Americano en Macy's.; Sin embargo todo lo expresado y mis opiniones son personales,
I am a member of the Everywhere Society and Everywhere provided me with compensation for this post about the Macy's Black History Month event. However, all thoughts and opinions expressed herein are my own.