Faltan solo 25 días para la llegada del Papa Francisco a la ciudad de Filadelfia. Su asistencia se hizo oficial en Junio de este año y desde entonces la emoción ha sido grande y los preparativos para recibirlo no han cesado, sin duda va a ser un evento espectacular e inolvidable para todos. El Papa visitará la ciudad como invitado especial al Festival de Familias que se realizará el 26 y 27 de setiembre.
Se espera la llegada de mucha gente, familias de todo el mundo, y ya hasta se ha logrado superar y doblar la cantidad de asistentes del último Festival de Familias que se realizó en Milán en el 2012.
Este año este festival será un mega evento, y aunque se espera la asistencia de casi un millón de personas sobretodo para la misa del Papa Francisco, se han venido tomando medidas que ayudarán a los visitantes a llegar a la ciudad sin mayores problemas. Eso sí, muchas calles estarán cerradas, y habrá transporte público pero se advierte que se tendrá que caminar bastante. Las múltiples alternativas de acceso se detallan en este link. 
Volviendo a la misma visita del Papa Francisco, este comenzará su itinerario el mismo sábado 26 con una misa en la hermosa Basílica Catedral de los Santos Pedro y Pablo (Cathedral Basilica of Saints Peter and Paul), esta misa, así como su asistencia al Seminario San Carlos Borromeo el día Domingo serán cerrados al público.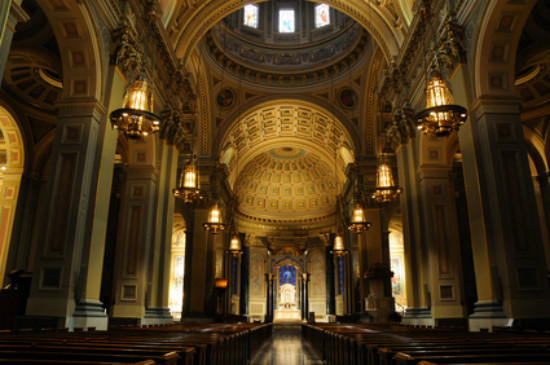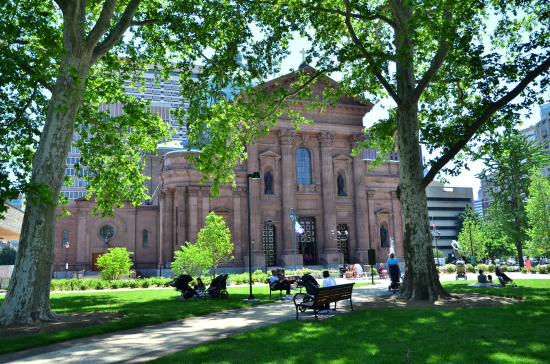 Credit: Photo by B. Krist for Visit Philadelphia™
Por la tarde del mismo sábado, el Papa visitará el edificio histórico de la ciudad, el Hall de la Independencia (Independence Hall).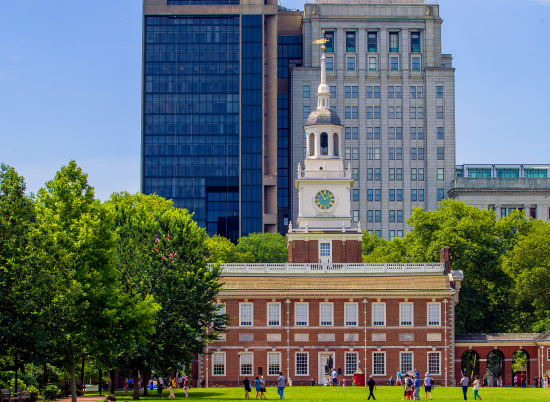 Credit: Photo by J. Fusco for VISIT PHILADELPHIA®
Por la noche, será la gran celebración del Festival de Familias en el Parkway Benjamin Franklin con la presencia del Papa Francisco y en donde se presentará Andrea Bocelli con su impresionante voz,  la orquesta de de Philadelphia y el cantante Juanes, un buen representante de la comunidad hispana,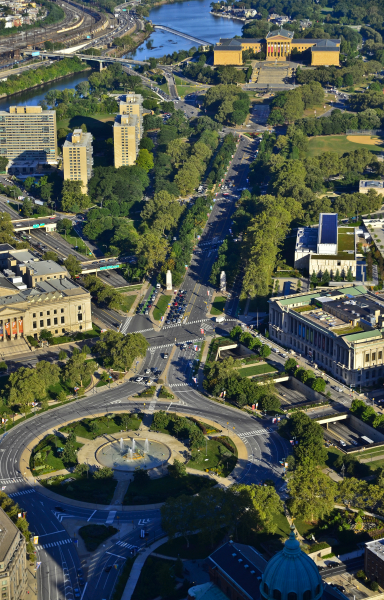 Credit: Photo by B. Krist for Visit Philadelphia™
A día siguiente, el domingo 27 a las 4:00 p.m será la misa masiva en el Parkway Benjamin Franklin y por la noche el Papa Francisco retornará a Roma.
Como ven, son diversas las actividades del Papa durante estos dos días en la ciudad de Filadelfia, sin duda su itinerario será agotador, pero como lo hemos visto casi siempre el papa Francisco desborda optimismo y alegría, y traerá un mensaje especial de fé para todas las familias. Vale aclarar que este evento es para todas las familias no solamente para las familias católicas.
Las páginas de Visit Philly y la de The World Meeting of Families incluyen toda la información detallada del evento.