Quizás la traducción más cercana a la palabra gross seria "asqueroso". ¿Y qué de asqueroso tiene una exhibición en el museo  Academy of Natural Sciences? Se puede decir que casi todo!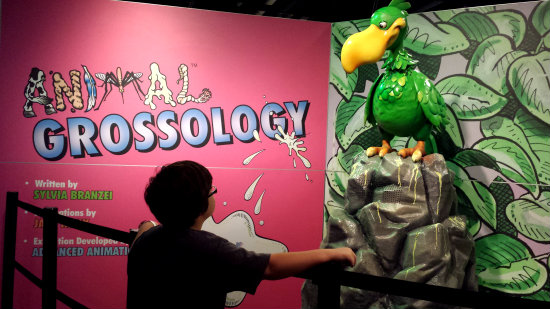 Sin embargo, exponer lo más desagradable y hasta asqueroso de los animales puede ser muy educativo, y ese es justamente el propósito de esta exhibición, el mostrar a los niños el por qué de las cosas, en este caso el por qué de los animales.
Alguna vez tus hijos te han preguntado ¿Qué es esa bola que el gato acaba de vomitar? O ¿Por qué la vaca come tanto grass y cómo lo digiere? ¿Tenemos los humanos lombrices? ¿Cómo llegan ahí y cómo son? Cientos de respuestas a agunas de sus inquietudes que los chicos pueden obtener durante su visita a esta exposición.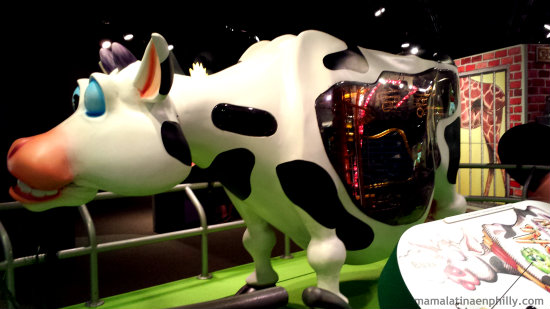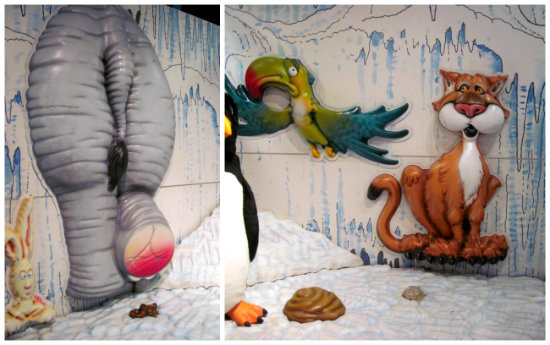 Esta exhibición que viaja por muchas ciudades del pais, se basa en el libro Grossology de Sylvia Branzei, solo que en esta exhibición se utilizan efectos electrónicos, animales que hablan o que hacen ruidos y que se ven divertidos al mismo tiempo que presentan conceptos científicos en cada uno de ellos.
Por ejemplo, nos dice Mary Bailey, la coordinadora de exhibiciones especiales del museo, que la babosa y caracoles, dejan ese líquido pegasoso por un motivo, eso les sirve para deslizarse mejor y además es el alimento de otros animales.
Al mimo tiempo que nos educa, esta exhibición provee consejos sobre salud y prevención de algunas enfermedades.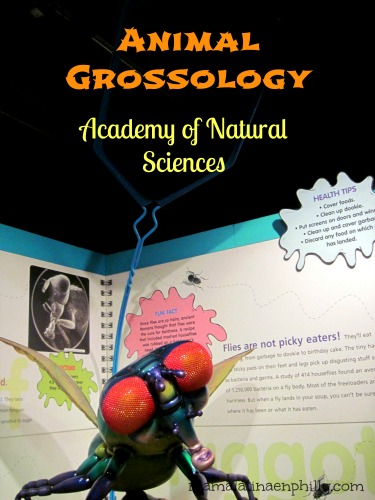 Grossology estará en el Academy of Natural Sciences hasta el 30 de Agosto, además algunos dias se realizarán actividades acerca de este tema, puedes chequear el programa en su página web.
La entrada a esta exhibición es de $5 aparte de la entrada general al museo.
Acalaratoria. Academy of Natural Sciences nos invitó a visitar la exhibición. No existe ningún pago monetario por este post y todo el contenido es mio.