Este pasado miércoles 16 de Noviembre,  se realizó en el nuevo Hotel Hard Rock de Manhattan, la ceremonia de prensa en donde se lanzó oficialmente la campaña NYC Hotel Week, La semana del Hotel en Nueva York.
En el evento estuvieron presentes el Presidente de la junta directiva de NYC & Company Charles Flateman, el Presidente y Director Ejecutivo de NYC & Company Fred Dixon, la comisionada de la oficina de medios y entretenimiento de la alcaldía de Nueva York Anne del Castillo,  Erik Bottcher, miembro del consejo de la ciudad de Nueva York, y la directora general del Hard Rock Hotel New York, Karin Kopano.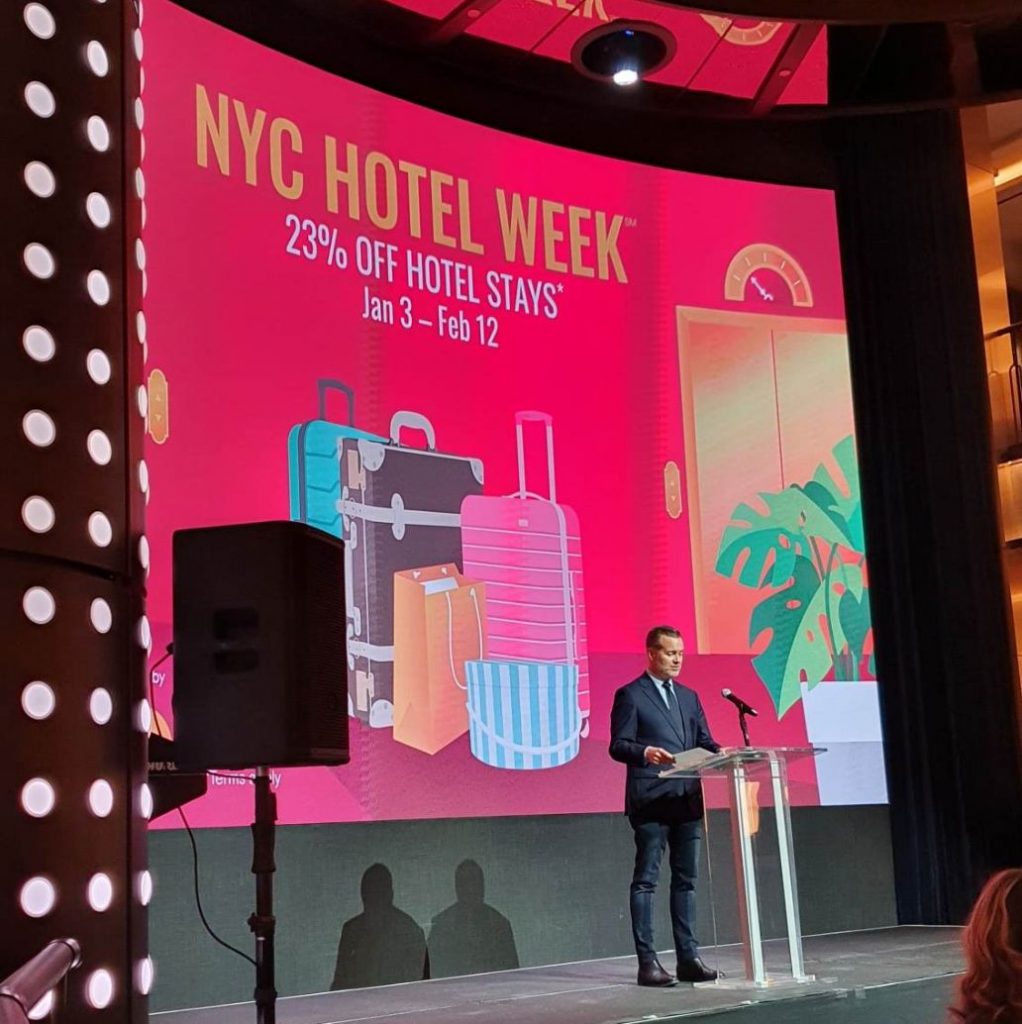 ¿Qué es Hotel Week en Nueva York?
Es una campaña que ofrece un descuento del 23% en las tarifas regulares en los hoteles de Nueva York entre el 3 de enero y el 12 de febrero del 2,023. Hasta ahora son 140 los hoteles participantes y se espera  que se unan más a esta iniciativa.
Entre los hoteles que participan se encuentran Hard Rock Hotel New York; Lotte New York Palace; The Beekman, A Thompson Hotel; The Hoxton, Williamsburg; The Langham, New York, Fifth Avenue; New York Marriott Marquis; The William Vale; Radio Hotel; The Opera House Hotel, The Rockaway Hotel; Hilton Garden Inn New York/Staten Island y muchos otros.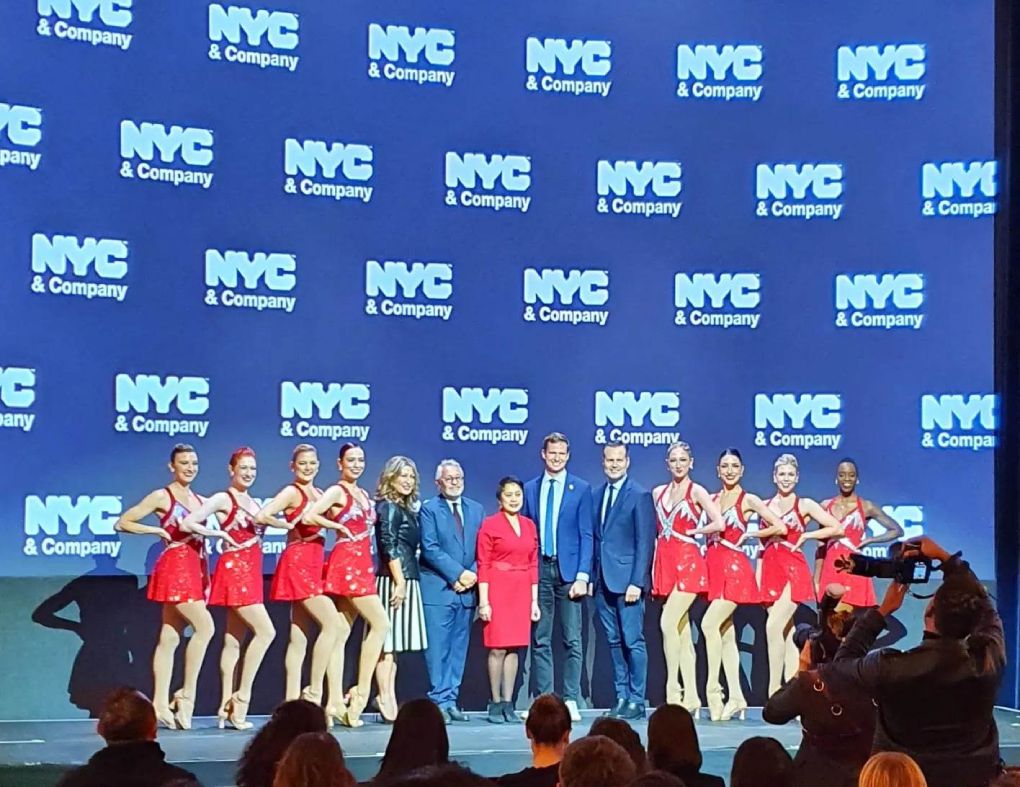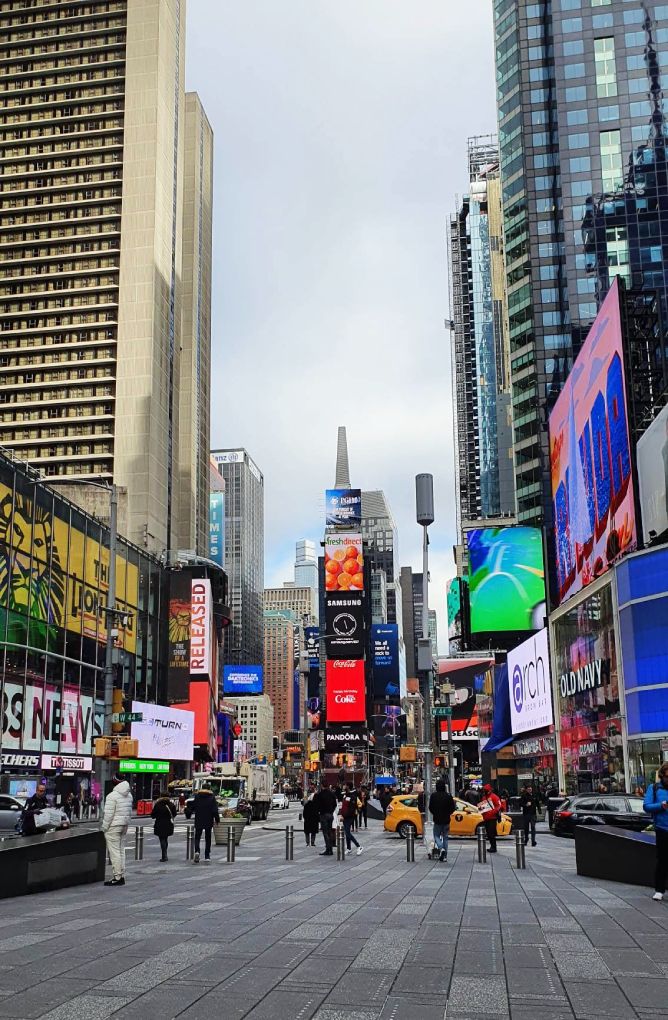 Esta campaña se presenta mediante una alianza entre NYC and Company  y Mastercard, lo que significa que si tienes una tarjeta de crédito Mastercard puedes tener la ventaja de tener un acceso exclusivo entre el 4 y el 9 de enero a la pre-venta de reservaciones para los programas NYC Winter Outing,  Puedes acceder  a la preventa desde este link nycgo.com/nycwinteroutingpresale
El programa NYC Winter Outing
El programa de invierno NYC Outing va en su cuarto año y se realizará del 17 de enero al 12 de febrero del 2,023 e incluye ofertas en los programas exclusivos de NYC & Company como NYC Restaurant Week, NYC Broadway Week, NYC Must-See Week y el Hotel week. El público en general podrá hacer sus reservaciones en este link nycgo.com/winterouting
Nueva York regresa con fuerza ofreciendo múltiples ofertas para los visitantes no solo en Manhattan sino en sus cinco condados. Este programa invita a los locales o turistas a dar "el regalo de Nueva York" para estas fiestas. Tú elige lo que quieres hacer o regalar y realiza tus reservaciones con tiempo tomando ventaja de todos  los descuentos que este programa ofrece para pasar un invierno divertido en Nueva York.