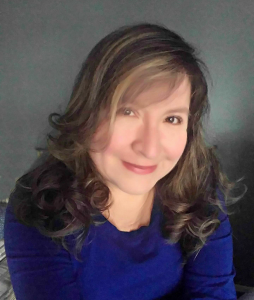 Hello and thanks for visiting my blog. I'm Silke, a Peruvian-American proud of her roots and with an immense love for the United States, this country that has adopted me as a daughter and where I decided to start my own family.
I am a mother of two wonderful boys now ages 18 and 16 and
I've been living in Bucks County, Pennsylvania for twenty years which helped me to know and to love Philadelphia and its suburbs. It makes me happy to be able to help travelers from South and Central America providing some information about places that they can include during their visit to this part of the country.
I also share our adventures travelling with my family, places and events in Philadelphia and suburbs, and some of my favorite recipes.
My blog is in Spanish, I feel more comfortable writing in my first language, I will try to include some post in English, however my posts in my social media channel are bilingual.
Thank you for visiting me and I invite you to join me in this adventure!
————————————————————————-
Hola y gracias por visitar mi blog.  Mi nombre es Silke, una peruana-americana orgullosa de sus raices pero al mismo tiempo con un amor inmenso a los Estados Unidos, este país que me adoptó como a una hija y en el que comencé mi familia. Soy mamá de dos chicos maravillosos ahora de 18 y 16 años.
Vivo en Bucks County, Pennsylvania desde hace veinte años. Todo este tiempo me ha servido para poder conocer muchos lugares en Philadelphia y alrededores. Me alegra mucho poder proveer con información a los turistas que están de visita en los Estados Unidos, y si piensan incluir Philadelphia dentro de su plan de viajes no dudes en contactarme. También en mi blog me gusta compartir acerca de algunos eventos sobretodo familiares dentro y fuera de Philadelphia, asi como algunas de mis recetas favoritas.
Gracias por visitar mi blog y te invito a que me acompañes en esta aventura!
Silke