Este fin de semana en el que se celebra Memorial Day, se dará inicio a las actividades programadas para el verano turístico en la ciudad, con una nueva campaña titulada Historic Philadelphia, en el que se promoverá la visita de los muchos lugares en Philadelphia considerados históricos.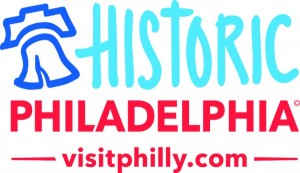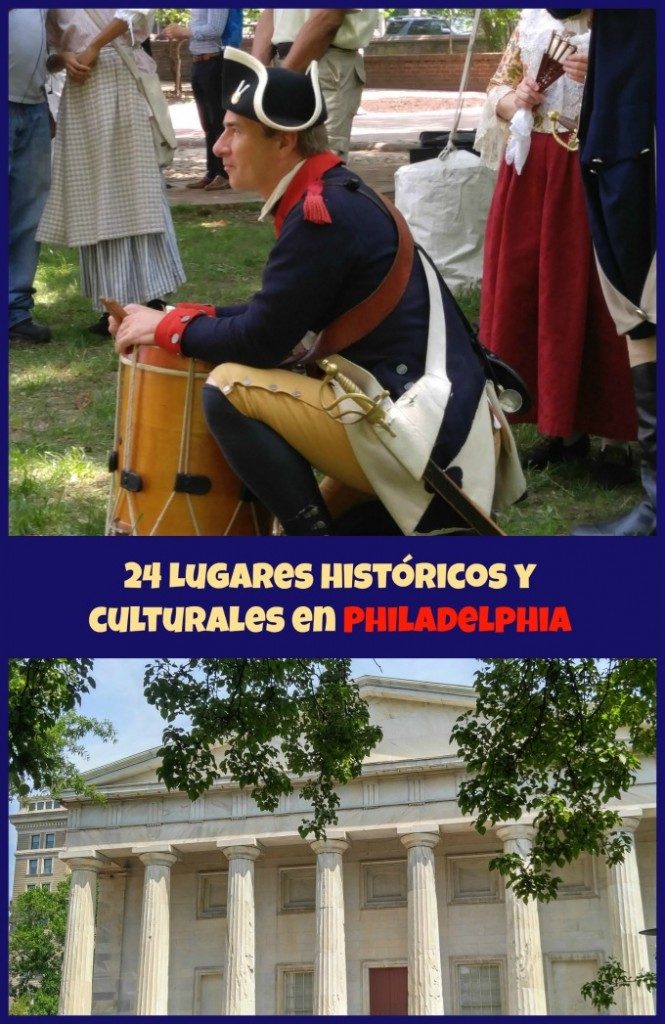 Esta campaña, que se hace en conjunto con Drexel University's Center for Cultural Partnership (Centro de Asociación Cultural de la Univ. de Drexel) y Visit Philadelphia,  promoverá la visita a los mayores centros históricos y culturales de  Philadelphia, asi como a diversos restaurantes, bares, tiendas, galerías y todo lo que sea atractivo y que anime a los visitantes a conocer un poco más de esta histórica ciudad.
Justamente,  el lanzamiento de esta campaña que se realizó esta semana, fué en las afueras del Second Bank of the United States, construido en el siglo XVIII por William Strickland quien se inspiró en el Partenón de Atenas para su construcción. Hoy en día, este edificio, alberga más de 100 pinturas (retratos), de la época colonial y luego de un proceso de mantenimiento y restauración, reabrirá sus puertas a los visitantes también este fin de semana.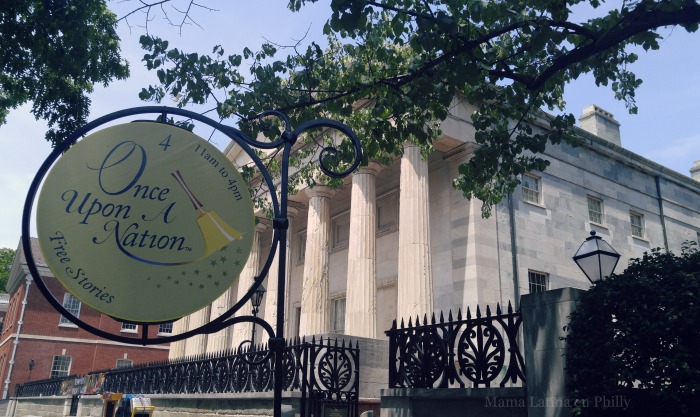 Durante la ceremonia del inicio de campaña, los asistentes tuvimos la oportunidad de presenciar lo que muchos visitantes también podrán ver durante sus visitas a la ciudad histórica de Philadelphia.  Programas para grandes y chicos que incluirán relatos acerca de la fundación del país, colonial Kids con show de marionetas, personajes que marcaron la historia de los Estados Unidos como George y Martha Washington, Thomas Jefferson y John Adams, manualidades de la época colonial, asi como representaciones que invitaran a la participación de los asistentes.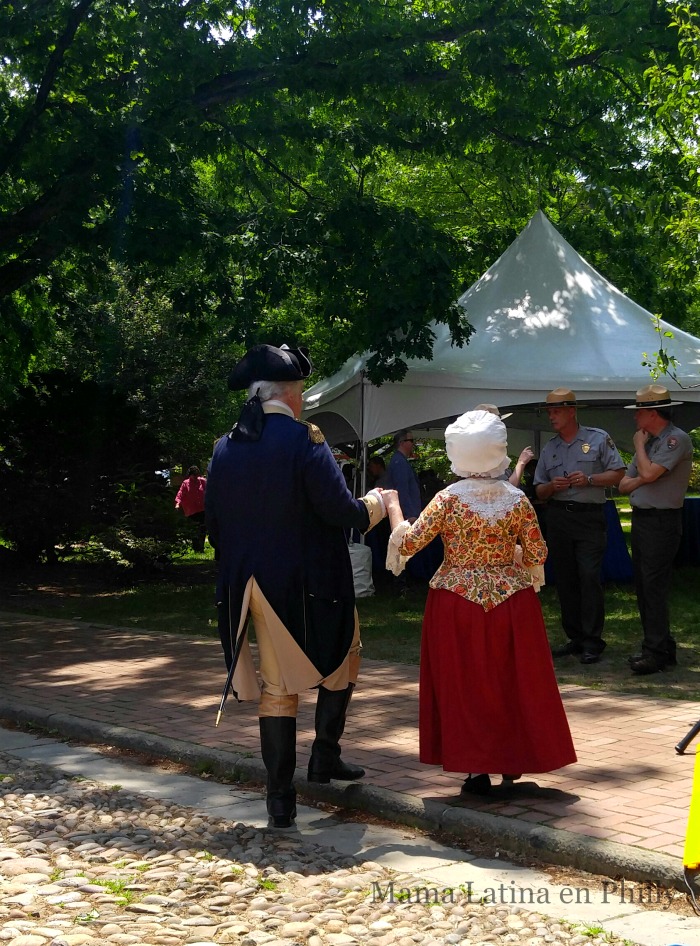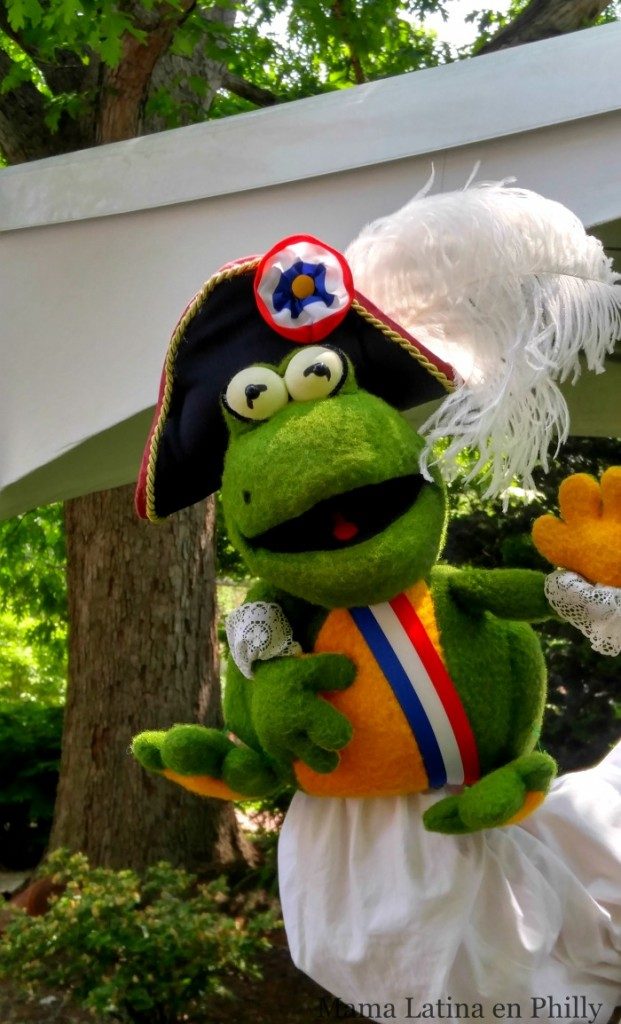 Muchos turistas llegan a la ciudad con el único propósito de visitar uno de los principales íconos del lugar, que es The Liberty Bell (Campana de la Libertad), y en los alrededores de este, the Independence Hall y the Independence Visitor Center. Sin embargo, Philadelphia, una ciudad muy rica en historia, tiene mucho más que ofrecer a los visitantes.
Visit Philly ha elaborado para este ocasión, una ruta de 24 lugares históricos que puedes visitar. Para eso vas a necesitar mas de un dia, pero te aseguro que tu visita será muy productiva, divertida e inolvidable.
Estos 24 lugares históricos son:
(Los que tienen el asterisco son lugares del National Park Service)
Independence Visitor Center*

Independence Hall & Congress Hall*

The President's House: Freedom & Slavery in the Making of a New
Nation*
National Museum of American Jewish History

National Constitution Center

The African American Museum in Philadelphia

Franklin Square

Museum of the American Revolution (para el 2017)

Carpenters' Hall

American Philosophical Society

Benjamin Franklin Museum/Franklin Court/Franklin Print Shop*

Second Bank of the U.S. & First Bank of the U.S. (First Bank no está abierto al público, pero es un lugar de interés por su arquitectura

)*
Christ Church & Christ Church Burial Ground, home to Ben 

Franklin's grave
Elfreth's Alley

Independence Seaport Museum, including the Cruiser Olympia and

Submarine Becuna
Penn's Landing (Spruce Street Harbor Park, Blue Cross RiverRink 

Winterfest and Summerfest, Race Street Pier)
Philadelphia History Museum at the Atwater Kent

Declaration House*

Mother Bethel and Richard Allen Museum

Powel House & Physick House

National Liberty Museum

Washington Square*
Si visitar Philadelphia está en tus planes para estas vacaciones, te recomiendo que bajes la ruta y el mapa de Historic Philly en Where magazine map de la página de Visit Philly y tomes nota de todo lo que puedes hacer en cada una de estas paradas.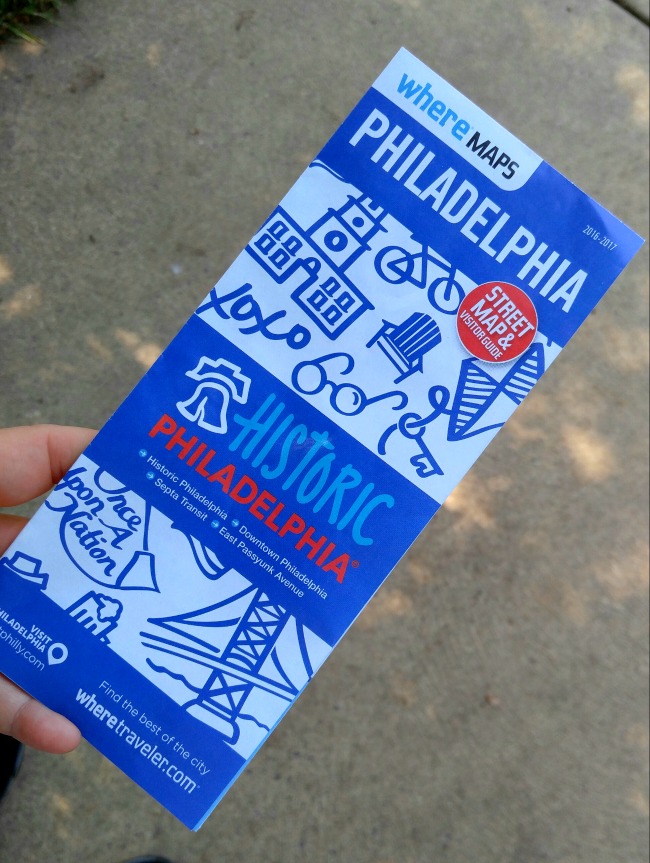 Que mejor lugar para aprender la #historia de los Estados Unidos que #Philadelphia #Philly #filadelfia @visitphilly pic.twitter.com/32prRfUE7J

— Silke McDowell (@mamlatinaphilly) May 25, 2016